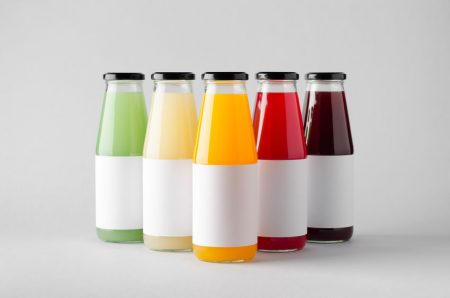 November 2, 2020
Three Tips on Multilingual Packaging
October 27, 2020
Multilingual packaging is an essential step in expanding your reach and making your company stand out among competitors. The power of the written word should not be underestimated. Customers want the chance to read the relevant information about your product in their language; they want to feel included in your consideration. The problem is, not just anybody can produce quality translated content. This one is a challenge that can't be solved by Google Translate. Here a few key points on multilingual packaging and how you can make it work for you.
Consider Culture
Translation can be a messy business. The thousands of languages in the world represent thousands of cultures, all with unique ways of viewing life and language. You don't want to offend anyone by misunderstanding their slang, colloquialisms, or idiomatic expressions. Always try to use a native speaker to translate the message you want to share, as simple or as in-depth as it may be.
Simplify
Too many words can be confusing and frustrating no matter what language you speak. Try to keep your packaging simple and rely more on the aspects of color, design, and symbols to get your message across. You may not have to translate every word to be understood. If you do, you may want to consider a multi-layer label like those found on medicine bottles or a sign indicating that multiple languages can be found inside. You could also tap into the ever-growing power of the online market by implementing a QR code that leads to a multilingual website.
Plan Ahead
It takes time and effort to translate anything. If you want high-quality content, it is going to require sincere effort and dedication. You will need a native speaker to read your message, translate it into culturally appropriate terms, and incorporate it into your design. Language is power, so you'll want to make sure you get this one right.
Contact us today to see how we can help you translate your brand for everyone in your global community.
Avoid the Productivity Trap
Betty Friedan knew what she was talking about when she said, "You can have it all, just not all at the same time." The idea that productivity equals value is an outdated and incorrect business model. It leads to exhaustion, frustration, and burnout. Mind Café defined the productivity trap as "a compulsive need to always…
Is your company providing the best Customer Experience possible?
Customer experience is crucial to every business's success. It determines the business's ability to foster customer loyalty, generate revenue, and differentiate its brand. Benefits of delivering an excellent customer experience: More customer satisfaction More customer loyalty More recommendations More positive reviews What is the customer experience?  The term, also known as CX, refers to…
Agile Project Management vs. Waterfall Project Management
What was once a means to keep software developers on task, and within the scope of their projects, Agile project methodologies have pushed the boundaries of what it means to manage a project and be part of a project. Even further, agile leadership has become a near-standard for managers across the globe. Let's take a…
We'd love to learn more about your translation and localization needs.