Your translation lifeline
is just one click away
"Your team has been amazing! They've met every deadline, and have accommodated all of our rush requests! We love working with your team!"
Amanda Mohammed
Nikon Canada Inc.
Keylingo Managing Director

Chad Richardson
Service
We help businesses everywhere do business anywhere
with timely, accurate, and affordable translation services.
enterprise
Win the next market with customer service that's at home worldwide.
marketing + advertising
On trend and on target, marketing and advertising in the key of now.
litigation
Make the persuasive argument with critical clarity on a tight timeline.
technical/scientific
Share the moment of discovery from technical manuals, textbooks, training, and presentations to patents.
in-person
Off the page and into the room, a deft display of expertise, tact, and grace.
certified
Certified services when you need i's dotted and t's crossed in the global village.
software localization
Localize apps with the cultural and technical nuance of your users' native language.
web
Unlock global potential with localized web content tailored to your target markets.
Process
Keylingo opens every project with three critical components.
A Managing Director as your single point of contact.
A Project Manager to assure completion on time and on target.
A Language Team selected with your specific needs in view.
Execute
translate • process
Tech-Enabled + People-Centric
from start to finish
Team
Local relationships are foundational to Keylingo's success, and you'll find our Managing Directors engaged and invested in communities across North America.
Our leaders are the best and brightest in the industry with unmatched strength of experience, and we'd love to learn how we can achieve your next win together.
Dale Bastin
Richard Carroll
Vancouver, B.C. - Toronto, Ontario Canada
Richard Dealy
Gus LaLone
Suzanne Lisanti
California
Ohio
Pennsylvania
Texas
Mike Parker
Dagmar EL. Stark-Bastin
Chad Richardson
Wayne Watson
Elisa Rivero
Jim Dulin
Success
We measure success in strength of relationship,
in trust earned over time, in mutual achievement.
We speak business. Yours.
Insight
The next big thing or last year's news?
At Keylingo, we stay a step ahead of the forecast to bring you our best service with ongoing research into industry, technology and cultural trends worldwide.
Language is context. Conviction is content.
Interesting Facts About Sign Language Both Locally and Globally
As we're already aware, sign language allows those who have lost their hearing, are mute, or both are given the ability to communicate and […]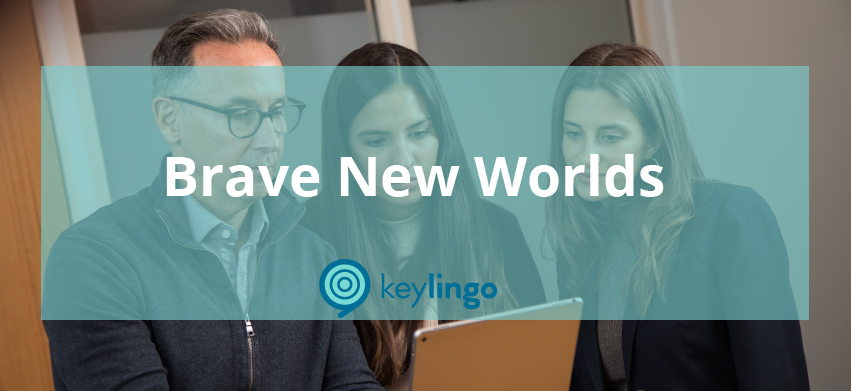 Brave New Worlds: Overcoming Cultural Boundaries and Fostering Diversity
📍 Here at #KeylingoTranslations, we're on a mission. Not just to translate, but to tell your whole story as you would have said it […]