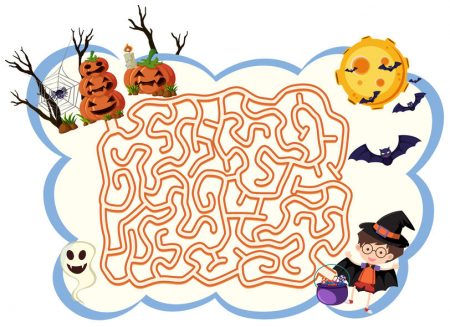 Your Search For A New Translation Service Provider
October 31, 2019
Have you been partnering with the same translation service for years and you are no longer satisfied with the type of results you have been getting? Do you feel that it is time to go in a different direction because you want some new and fresh ideas for your current or upcoming projects? There are so many professional translation services available to you, and this means you no longer have to settle for a translation service provider that is not meeting your expectations. 
We understand that since there are so many translation services to choose from that it can be difficult to choose. We do not want you to randomly choose a translation service provider because you are ready to find a different provider. If you want to choose the right translation service provider, you will need to have a set of criteria that you will want to have fulfilled.
One of the things we recommend you do before hiring a new translation service is to contact them. You can call the translation service provider or email them to ask about their services. You will also have the opportunity to analyze their professionalism and level of customer service during your conversation. If they are not responsive to your questions and they do not have the level of professionalism you would expect from a translation service provider, this means you should move on to the next translation service provider.
We encourage you to search for translation services who specialize in a field you need services for. You will need a strong translation service that will be able to fulfill the needs you have. The professional translation service you choose should have enough experience and knowledge to know what it takes to fulfill the various needs that businesses have today.
Avoid professional translation services who use exaggerated words and sentences in their promotions just to gain the attention of potential clients. There are translation services who specialize in specific fields and this will be a good indicator that they are experts at what they do because they dedicate their time to a field they specialize in.
You want the very best for your business and the translation service provider you choose should also want the best for your business. If you are currently looking for a new translation service provider and you would like information about our services, please do not hesitate to contact us today.
Smart, Fun, and Fascinating Facts About the Use of Sign Language
Also known as ASL (or American Sign Language), this method of communicating with those who are either completely deaf or struggle with their hearing has been around for over two centuries. On the surface, watching those who silently speak, understand, and communicate with others using their hands may appear foreign to most, but it's actually…
3 Traits for Healthier Meetings and Happier Employees
Have you ever sat in a meeting where you were suddenly jolted out of your daydream when someone asked for your opinion? Maybe you remember that meeting that seemed to drag on with no end in sight. Maybe you don't remember the meeting at all. Did you ever leave a meeting wondering if you had…
Taking a Break to Manage Unsustainable Accelerated Growth
While growth is the ultimate reason people get into business, sometimes growing or expanding too quickly could lead to some unexpected complications. The challenge for any business owner is not to limit growth but to manage growth and capitalize on it if possible. The effects of unsustainable accelerated growth on your business could include: Having…
We'd love to learn more about your translation and localization needs.