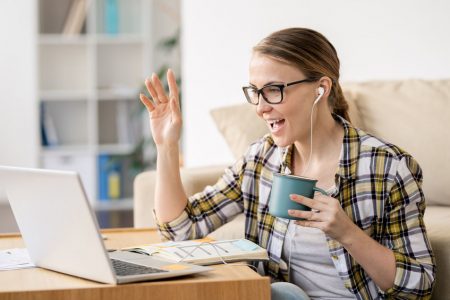 January 5, 2021
Workplace Culture: How Can Translation Services Have An Impact?
January 5, 2021
Utilizing localization services and translation service can do a great deal to enhance corporate culture. When translation services are used the right way, it can lead to an enhancement in employee engagement and a boost in employee morale and spirit. Localization services and translation services can also lead to more effective and efficient marketing and advertising strategies.
Today, more companies are moving towards building bigger and better remote teams. The diversity of employees in businesses and organizations today means that corporate culture needs a significant amount of attention. Businesses and organizations do not have to request that all employees speak the same language, especially when on-premise and remote team members come from diverse backgrounds.
Translation services can be used to allow your business or organization to communicate effectively and efficiently in multiple languages. When you utilize translation services, your employees will feel appreciated and valued leading to a more productive and efficient workplace.
When your business or organization takes every effort to include everyone, regardless of race, creed, or color, using translation services and localization services is a great way to show that you have respect for everyone. Using the right translation services will also show your employees that you are making good on your promise to keep every employee engaged.
If you have been seeking ways to boost employee spirit and employee morale, using translation services will ensure that everyone will feel comfortable participating in discussions. Building a high-performing workplace culture is about creating a positive environment that leads to employees feeling valued, being more productive, and being engaged on a consistent basis. It is also about ensuring that employees feel valued and comfortable in their ability to participate in discussions and sharing their feedback.
Using translation services will mean that your employees can continue using their native languages without fear. Employees can continue being the productive and engaged individuals that make them a value to your business or organization. When you use translation services and localization services in the appropriate manner, you can experience major changes to your workplace culture.
If you have been looking for ways to enhance your overall workplace culture, contact us today for more information on how translation services can be a difference maker.
5 Tips That Boost Team Engagement
Increasing engagement in the work culture should be imperative. Engagement is directly linked to successful customer interaction, productivity, collaboration, and profitability. According to the Hay Group — a management consulting firm — companies with high scores in employee engagement have a revenue growth rate 2.5 times higher than those with low marks. On top of…
Avoid the Productivity Trap
Betty Friedan knew what she was talking about when she said, "You can have it all, just not all at the same time." The idea that productivity equals value is an outdated and incorrect business model. It leads to exhaustion, frustration, and burnout. Mind Café defined the productivity trap as "a compulsive need to always…
Is your company providing the best Customer Experience possible?
Customer experience is crucial to every business's success. It determines the business's ability to foster customer loyalty, generate revenue, and differentiate its brand. Benefits of delivering an excellent customer experience: More customer satisfaction More customer loyalty More recommendations More positive reviews What is the customer experience?  The term, also known as CX, refers to…
We'd love to learn more about your translation and localization needs.