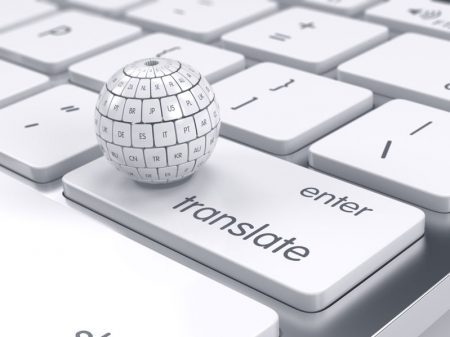 November 13, 2019
Website Translation Services: Reach Your Global Audience
November 13, 2019
When it comes to translating a website, there are many things you will need to consider. One of the important things you should know is that 25 percent of internet users are English speakers. This means over 70 percent of the users on the internet are not native English speakers. It is not surprising that over 3/4 of users shopping online will not purchase a product if the language of the website is not in the language of their native land.
After businesses have a better understanding that internet users prefer to shop online on a website that allows them to shop and contact someone from your website in their native language the business should take the correct steps in creating a plan and strategy that will improve the level of customer service.
One of the things businesses should do to ensure they are able to create a strategy that increases your visibility increases your growth, and increases the number of satisfied customers you have is to invest in website translation services. If you are not familiar with website localization, you should know that it is the action of making adjustments to a website in terms of language and culture. Website localization can be completed by doing the following:
making adjustments to the design and/or layout of the website
making the proper adjustments as it relates to dates, currency, etc.
We also recommend selecting and presenting your content in an appropriate manner due to the differences in culture and language terms. When you use the right website translation services and when you use website localization services, your business and the products/services you sell will be introduced to a wide range of people who live in places you may have never visited.
When you have a better understanding of the people who are more likely to visit your website, you will be able to have a better understanding of the type of content, images, layout, etc. you should use on your website. You will be able to create an effective marketing strategy that will allow you to have the global presence you want to have.
When you have the choice of browsing a website that is written in your native language or a website that is written in a language you do not understand, which option do you choose? The majority of people will make the decision to choose the website that is written in their preferred language.
Professional translation services will provide businesses with the tools they need to ensure their website's content will not get lost in translation. As easy as it may be to use a free language-translation tool, we recommend using a professional translation service that has experience in translating websites that want to reach a global audience.
For more information on our translation services please do not hesitate to contact us today.
5 Tips That Boost Team Engagement
Increasing engagement in the work culture should be imperative. Engagement is directly linked to successful customer interaction, productivity, collaboration, and profitability. According to the Hay Group — a management consulting firm — companies with high scores in employee engagement have a revenue growth rate 2.5 times higher than those with low marks. On top of…
Avoid the Productivity Trap
Betty Friedan knew what she was talking about when she said, "You can have it all, just not all at the same time." The idea that productivity equals value is an outdated and incorrect business model. It leads to exhaustion, frustration, and burnout. Mind Café defined the productivity trap as "a compulsive need to always…
Is your company providing the best Customer Experience possible?
Customer experience is crucial to every business's success. It determines the business's ability to foster customer loyalty, generate revenue, and differentiate its brand. Benefits of delivering an excellent customer experience: More customer satisfaction More customer loyalty More recommendations More positive reviews What is the customer experience?  The term, also known as CX, refers to…
We'd love to learn more about your translation and localization needs.