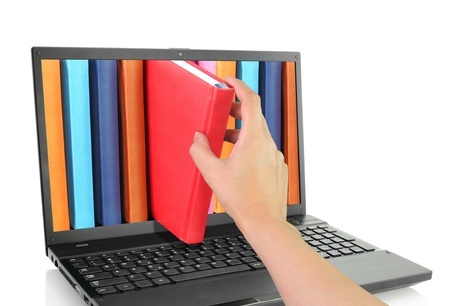 August 26, 2017
Translation of Online English Education
English education is an exploding industry, especially in Asia, and it is starting to grow in other parts of the world as well. Being bilingual is a more and more marketable skill as our world becomes more global. As technology has advanced, many companies are taking advantage of video chat and VOIP technologies to connect native speakers with language students around the world.
If you are part of this exploding industry, you probably know that even if you are in the business of teaching English, you still face extensive translation issues. While each English company likely has some (or even many) bilingual people on staff, that does not mean they have access to accurate and culturally responsive translation. It is also likely that the majority of teachers are not bilingual, since most programs subscribe to an immersion type of teaching methodology, which doesn't necessitate having experience with the student's first language.
Many times, in situations where teachers and students are trying to communicate with each other, or where teachers of young children are working to communicate with parents, they turn to automated online translators. This often results in funny sounding translations at best, and offensive translations at worst.
Translations can be significant in these situations. Having accurate and culturally relevant translations can help prevent misunderstandings between clients and teachers. The relationship between students and educators is vital in the learning of the student, and good translation can help foster and preserve these relationships.
Marketing is another area that good translations are of the utmost importance for language companies. Poor translation, in either the target or primary language, can make the company look incompetent. Even small errors can deter potential customers. They may think 'if they can't get translation right, how can they teach a language well.'
Is your company in the education sector? Are you looking for professional translation?
Contact us for more info.
Avoid the Productivity Trap
Betty Friedan knew what she was talking about when she said, "You can have it all, just not all at the same time." The idea that productivity equals value is an outdated and incorrect business model. It leads to exhaustion, frustration, and burnout. Mind Café defined the productivity trap as "a compulsive need to always…
Is your company providing the best Customer Experience possible?
Customer experience is crucial to every business's success. It determines the business's ability to foster customer loyalty, generate revenue, and differentiate its brand. Benefits of delivering an excellent customer experience: More customer satisfaction More customer loyalty More recommendations More positive reviews What is the customer experience?  The term, also known as CX, refers to…
Agile Project Management vs. Waterfall Project Management
What was once a means to keep software developers on task, and within the scope of their projects, Agile project methodologies have pushed the boundaries of what it means to manage a project and be part of a project. Even further, agile leadership has become a near-standard for managers across the globe. Let's take a…
We'd love to learn more about your translation and localization needs.