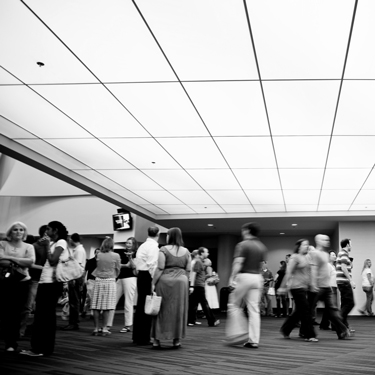 June 17, 2016
Translation Challenges in a Multicultural City
Vancouver, B.C. is one of the most diverse cities in the world. It is famous for its large Chinese population—indeed, the Vancouver Sun dubbed it "the most Asian city outside of Asia," citing an Asian population of more than 40%, a much larger percentage than any city outside Asia itself.
But the complexities of language stem from the city's wider tapestry. Nearly 40% of those whose background is Asian speak Asian at home, for example,according to the Canadian Broadcasting Service (CBC).
In fact, of the almost 1 million people who speak a language other than English at home, the largest group is Punjab, at nearly 20%, and Cantonese, at 16%.
This multicultural aspect of Vancouver makes it an exciting world city and adds to the vibrancy of its culture and its financial life. However, it does raise issues for public accessibility. In hospitals, for example, the CBC quotes Jas Cheema of the Fraser Health Authority as observing that the need for interpreters is "crucial, it could be a matter of life and death." In addition to simply treating the sick and maintaining wellness, many hospital authorities think that translation would help with wait times and management in hospitals.
So health and safety depend on accurate translation, as well as simple public access. These can present challenges. The wide variety in ethnic groups means that material must be translated across multiple channels, with sensitivity to both language and culture. Translators must be aware of these in multiple ways—and of the wide variety of languages within a given culture. China and India are but two examples of countries with multiple domestic languages.
If you would like to discuss professional translation services in Vancouver,  contact us
5 Tips That Boost Team Engagement
Increasing engagement in the work culture should be imperative. Engagement is directly linked to successful customer interaction, productivity, collaboration, and profitability. According to the Hay Group — a management consulting firm — companies with high scores in employee engagement have a revenue growth rate 2.5 times higher than those with low marks. On top of…
Avoid the Productivity Trap
Betty Friedan knew what she was talking about when she said, "You can have it all, just not all at the same time." The idea that productivity equals value is an outdated and incorrect business model. It leads to exhaustion, frustration, and burnout. Mind Café defined the productivity trap as "a compulsive need to always…
Is your company providing the best Customer Experience possible?
Customer experience is crucial to every business's success. It determines the business's ability to foster customer loyalty, generate revenue, and differentiate its brand. Benefits of delivering an excellent customer experience: More customer satisfaction More customer loyalty More recommendations More positive reviews What is the customer experience?  The term, also known as CX, refers to…
We'd love to learn more about your translation and localization needs.