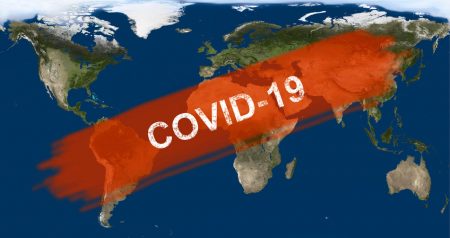 The Importance Of Professional Translation Services During A Global Crisis
November 30, 2020
The COVID-19 pandemic has become a challenge and an obstacle that no one will forget any time soon. No one can deny that the COVID-19 crisis has had a significant and long-lasting impact on businesses in various industries across the globe, and the language industry is no different. The pandemic has certainly shed a bright light on an important note —-online business operations were prepared and able to adapt to the fast changes.
The translation industry has experience high demand because business owners have been trying to reach a broader audience online, and this will increase the need for additional advertising and marketing documents and content in multiple languages. For many businesses, their situations are still uncertain. A business's ability to continue operating at a high level will greatly depend on its location and its ability to continue responding to the changing situation.
Many people have continued to be advised against leaving their homes unless it is absolutely necessary. Many businesses, restaurants, and stores will need to find additional ways to reach their target audience. Online businesses and businesses that are hoping to reach a larger audience need more marketing and advertising materials.
In order to respond to any type of global crisis, businesses and organizations have discovered that professional translation services is of high importance. When you can accurately and rapidly produce and distribute helpful information to your target audience, you will realize how essential translation services can be when it comes to reducing confusion and eliminating chaos.
Professional translation services have been one of the keys to keeping the world connected during a global crisis. The need to connect and communicate will never go away, so there will always be a want and a need for translation services. Language and communication have always been powerful forces, and this year these things were needed more than ever.
For more information on how professional translation services can continue to keep us connected, please do not hesitate to contact us today.
Smart, Fun, and Fascinating Facts About the Use of Sign Language
Also known as ASL (or American Sign Language), this method of communicating with those who are either completely deaf or struggle with their hearing has been around for over two centuries. On the surface, watching those who silently speak, understand, and communicate with others using their hands may appear foreign to most, but it's actually…
3 Traits for Healthier Meetings and Happier Employees
Have you ever sat in a meeting where you were suddenly jolted out of your daydream when someone asked for your opinion? Maybe you remember that meeting that seemed to drag on with no end in sight. Maybe you don't remember the meeting at all. Did you ever leave a meeting wondering if you had…
Taking a Break to Manage Unsustainable Accelerated Growth
While growth is the ultimate reason people get into business, sometimes growing or expanding too quickly could lead to some unexpected complications. The challenge for any business owner is not to limit growth but to manage growth and capitalize on it if possible. The effects of unsustainable accelerated growth on your business could include: Having…
We'd love to learn more about your translation and localization needs.