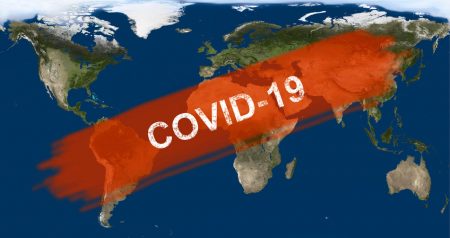 November 30, 2020
The Importance Of Professional Translation Services During A Global Crisis
November 30, 2020
The COVID-19 pandemic has become a challenge and an obstacle that no one will forget any time soon. No one can deny that the COVID-19 crisis has had a significant and long-lasting impact on businesses in various industries across the globe, and the language industry is no different. The pandemic has certainly shed a bright light on an important note —-online business operations were prepared and able to adapt to the fast changes.
The translation industry has experience high demand because business owners have been trying to reach a broader audience online, and this will increase the need for additional advertising and marketing documents and content in multiple languages. For many businesses, their situations are still uncertain. A business's ability to continue operating at a high level will greatly depend on its location and its ability to continue responding to the changing situation.
Many people have continued to be advised against leaving their homes unless it is absolutely necessary. Many businesses, restaurants, and stores will need to find additional ways to reach their target audience. Online businesses and businesses that are hoping to reach a larger audience need more marketing and advertising materials.
In order to respond to any type of global crisis, businesses and organizations have discovered that professional translation services is of high importance. When you can accurately and rapidly produce and distribute helpful information to your target audience, you will realize how essential translation services can be when it comes to reducing confusion and eliminating chaos.
Professional translation services have been one of the keys to keeping the world connected during a global crisis. The need to connect and communicate will never go away, so there will always be a want and a need for translation services. Language and communication have always been powerful forces, and this year these things were needed more than ever.
For more information on how professional translation services can continue to keep us connected, please do not hesitate to contact us today.
Avoid the Productivity Trap
Betty Friedan knew what she was talking about when she said, "You can have it all, just not all at the same time." The idea that productivity equals value is an outdated and incorrect business model. It leads to exhaustion, frustration, and burnout. Mind Café defined the productivity trap as "a compulsive need to always…
Is your company providing the best Customer Experience possible?
Customer experience is crucial to every business's success. It determines the business's ability to foster customer loyalty, generate revenue, and differentiate its brand. Benefits of delivering an excellent customer experience: More customer satisfaction More customer loyalty More recommendations More positive reviews What is the customer experience?  The term, also known as CX, refers to…
Agile Project Management vs. Waterfall Project Management
What was once a means to keep software developers on task, and within the scope of their projects, Agile project methodologies have pushed the boundaries of what it means to manage a project and be part of a project. Even further, agile leadership has become a near-standard for managers across the globe. Let's take a…
We'd love to learn more about your translation and localization needs.