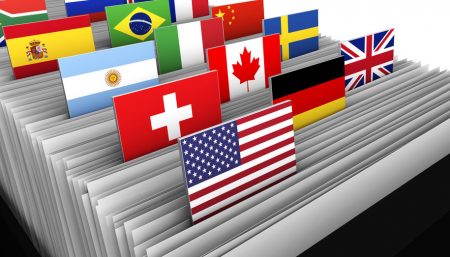 February 20, 2020
Professional Translation Services and Localization Are Needed In Growing Industries
February 20, 2020
Today, even the smallest businesses will have a client base or target audience that is scattered across the globe. With so many businesses catering to a global client base, this means more than one language, demographics, and culture will be used. However, things can become complex and confusing when cross-context communication is used. It will become very easy for one or both sides to become confused during communication.
When things are lost in translation or when there is any type of translation errors, the failures can result in more harm than one may realize. While there can be financial errors due to improper communication, there can also be legal errors and business disasters due to information that has not been received and/or translated accurately.
There are major differences in languages, demographics, cultures, etc., and recognizing these differences should be a top priority for all businesses, regardless of the size. Businesses need to have the right tools to share data and other information with their target audience, vendors, clients, etc. There are many products and services are adapted for any type of use within or outside an area, and we refer to this as localization.
Localization is not a simple process because it involves the translation of various types of material, including documented material and audio material. This process also involves software and documents to also be modified in order to accurately reflect the different protocols. When localization is used, businesses will have to repeatedly analyze the various products and services in order to stay within the guidelines and requirements that have been set by each city, state, and/or country.
We expect translation services to grow significantly in 2020, especially as more documents and communication are completed digitally. Growth in this industry will continue to rise at a rapid pace and this means businesses of all sizes need to be prepared to communicate efficiently and effectively as their target audience increases.
For more information on professional translation services and localization, please do not hesitate to contact us today.

Avoid the Productivity Trap
Betty Friedan knew what she was talking about when she said, "You can have it all, just not all at the same time." The idea that productivity equals value is an outdated and incorrect business model. It leads to exhaustion, frustration, and burnout. Mind Café defined the productivity trap as "a compulsive need to always…
Is your company providing the best Customer Experience possible?
Customer experience is crucial to every business's success. It determines the business's ability to foster customer loyalty, generate revenue, and differentiate its brand. Benefits of delivering an excellent customer experience: More customer satisfaction More customer loyalty More recommendations More positive reviews What is the customer experience?  The term, also known as CX, refers to…
Agile Project Management vs. Waterfall Project Management
What was once a means to keep software developers on task, and within the scope of their projects, Agile project methodologies have pushed the boundaries of what it means to manage a project and be part of a project. Even further, agile leadership has become a near-standard for managers across the globe. Let's take a…
We'd love to learn more about your translation and localization needs.