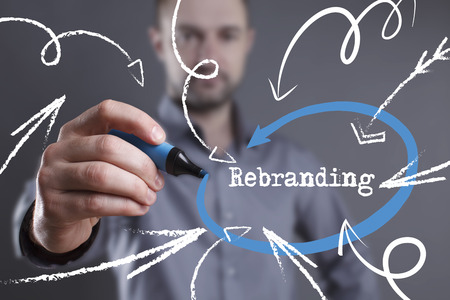 December 14, 2017
How Linguistic Research Can Save Your Rebranding Strategy
Rebranding can be critical to a company's survival. Many company's understand the audience is changing, competition is more fierce, and going global is a must.
So, your company is going through a rebranding process in preparation to launch your company's services or products to the worldwide market. You've spent countless hours and dollars to pick the right name, look, and tone of the brand. The team finally comes together with high fives and pats on the back. It looks wonderful and sounds so beautiful to the ear. We've got a winner! But, do you?
It may be appealing to North American English native speakers but have you considered how that new brand name will sound and look to consumers located in other parts of the world? What if your new brand name sounded quite offensive in a foreign target market? Do you think that would negatively affect your sales? You better believe it!
This is where Linguistic Research can be beneficial. The objective would be to ensure that the name chosen would not be offensive in other languages. First, the client would need to identify what worldwide regions they are targeting and, with guidance, the list of associated target languages. The language teams would then be engaged for the in-depth research. This would involve researching similar words, whether written or phonetic, to understand if they could be construed as offensive or misleading as well as understand what the meaning of those similar written or sounding words are.
To avoid corporate embarrassment, it's best to include Linguistic Research for your worldwide brand naming endeavors. To avoid offending your target consumers take the time upfront to understand your worldwide audiences.
For more information on taking your company global, contact Keylingo.
Avoid the Productivity Trap
Betty Friedan knew what she was talking about when she said, "You can have it all, just not all at the same time." The idea that productivity equals value is an outdated and incorrect business model. It leads to exhaustion, frustration, and burnout. Mind Café defined the productivity trap as "a compulsive need to always…
Is your company providing the best Customer Experience possible?
Customer experience is crucial to every business's success. It determines the business's ability to foster customer loyalty, generate revenue, and differentiate its brand. Benefits of delivering an excellent customer experience: More customer satisfaction More customer loyalty More recommendations More positive reviews What is the customer experience?  The term, also known as CX, refers to…
Agile Project Management vs. Waterfall Project Management
What was once a means to keep software developers on task, and within the scope of their projects, Agile project methodologies have pushed the boundaries of what it means to manage a project and be part of a project. Even further, agile leadership has become a near-standard for managers across the globe. Let's take a…
We'd love to learn more about your translation and localization needs.