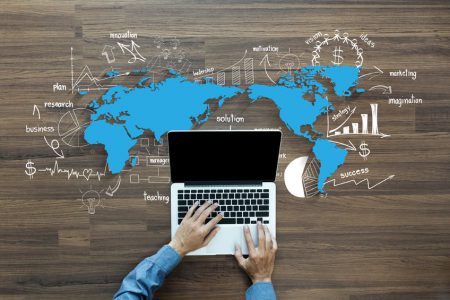 July 29, 2019
Is It Time For You To Consider Business Translation Services?
July 23, 2019
We are living in a diverse, global, and digital world, and this means businesses like yours are having interactions and conversations with people from all over the world. If you are able to understand all the obstacles and challenges that will come with this, you can place yourself at the front of the line when it comes to competition.
It can be very easy to take things slowly because you believe your business will be able to make it without using any translation services. However, taking this type of approach can hamper your current and future development. While you may have a chance to find success in the local market, you may not be able to rise the ranks in the global market.
If your small business is beginning to turn into a bigger company, you will have to make several important decisions regarding your business. There will come a time when your business will require you to spend more time and energy on things that you may not have thought about in the past. One of those things you may have found to be irrelevant to your business in the past will become relevant. That thing is professional translation services.
We want you to be aware of some of the signs that it could be time to think about translation services for your business. Some of the signs are listed below:
1. Your business, services, and products are beginning to attract people from various backgrounds and who speak different languages.
2. Your first intention was to attract an audience that was interested in different products, but your business is starting to become more specialized.
3. You have great expectations for your business in the future. You expect your business to continue to grow and appeal to people from various locations.
4. Your audience consists of people who use languages you do not speak and you need translation services so you can improve your marketing efforts.
5. You have plans to expand your business on an international level at some point in the future.
It does not matter if your business is still in the early stages of growth or if it has already grown substantially since you first introduced your business to the world, you may still need to use professional translation services. For more information on business translation services, please do not hesitate to contact us today.
Avoid the Productivity Trap
Betty Friedan knew what she was talking about when she said, "You can have it all, just not all at the same time." The idea that productivity equals value is an outdated and incorrect business model. It leads to exhaustion, frustration, and burnout. Mind Café defined the productivity trap as "a compulsive need to always…
Is your company providing the best Customer Experience possible?
Customer experience is crucial to every business's success. It determines the business's ability to foster customer loyalty, generate revenue, and differentiate its brand. Benefits of delivering an excellent customer experience: More customer satisfaction More customer loyalty More recommendations More positive reviews What is the customer experience?  The term, also known as CX, refers to…
Agile Project Management vs. Waterfall Project Management
What was once a means to keep software developers on task, and within the scope of their projects, Agile project methodologies have pushed the boundaries of what it means to manage a project and be part of a project. Even further, agile leadership has become a near-standard for managers across the globe. Let's take a…
We'd love to learn more about your translation and localization needs.