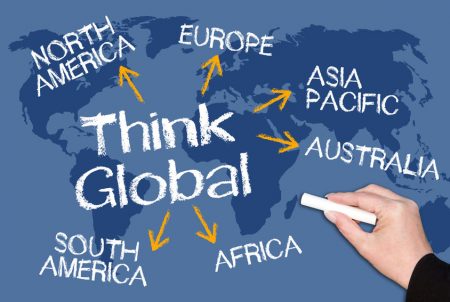 November 23, 2019
Integrating Your Marketing Efforts with Translation Services
November 23, 2019
What do you expect when you get translation services? Most people want to be sure to preserve the meaning of the original while still maintaining a good writing style in the destination language. And preserving meaning is probably the most important facet of translation. However, there are also other things that must be considered, such as how your audience is going to react to a certain translation.
Cultural Biases in the West
Sometimes, you can use a certain advertising/marketing campaign in one country/region, but you can't use it in another. This is because every advertisement uses cultural biases in order to sell a product. For example, you might have an advertisement featuring a blonde woman in order to sell a certain brand of hair dye. This might be very effective in the West. In the United States and in many parts of Europe, women like to dye their hair blonde.
Cultural Biases in the East
When you're trying to sell hair dye in India, a picture of a blonde woman is unlikely to work because women just don't dye their hair blonde in India. They might go with various shades of brown or auburn instead. So there's a cultural bias at work here, in the states as well as in India. This cultural bias has to be considered when you're selling a product in a different country.
Changing Your Marketing Message
So you could take your brand of hair dye to India but you would probably only be able to sell it in shades of brown and auburn, not blonde. And if your marketing message is based largely on the lighter shades you're selling, then you will need to change it completely rather than just translating it into a different language.
Integrating Marketing and Translation
A good translator will probably be able to tell you what type of cultural bias you're dealing with. They'll also be able to tell you which marketing slogan is likely to work and which isn't. The best idea, however, is to also get your marketing team involved and do some research about how your product will go over in the country where you're trying to sell it. Once you understand the cultural biases you're dealing with, you'll also be able to come up with the best marketing slogan and translate it in a way that appeals to your clientele.
Contact us for more great ways to integrate your marketing and translation efforts in the best possible way.
Avoid the Productivity Trap
Betty Friedan knew what she was talking about when she said, "You can have it all, just not all at the same time." The idea that productivity equals value is an outdated and incorrect business model. It leads to exhaustion, frustration, and burnout. Mind Café defined the productivity trap as "a compulsive need to always…
Is your company providing the best Customer Experience possible?
Customer experience is crucial to every business's success. It determines the business's ability to foster customer loyalty, generate revenue, and differentiate its brand. Benefits of delivering an excellent customer experience: More customer satisfaction More customer loyalty More recommendations More positive reviews What is the customer experience?  The term, also known as CX, refers to…
Agile Project Management vs. Waterfall Project Management
What was once a means to keep software developers on task, and within the scope of their projects, Agile project methodologies have pushed the boundaries of what it means to manage a project and be part of a project. Even further, agile leadership has become a near-standard for managers across the globe. Let's take a…
We'd love to learn more about your translation and localization needs.