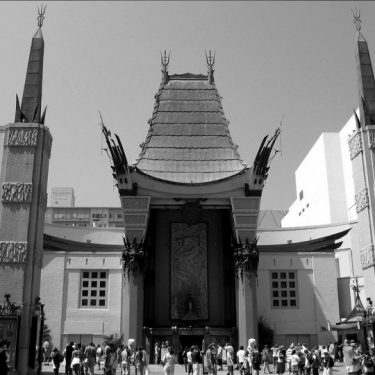 Increasing Chinese Tourism makes California Translation Services Indispensable
As any LA business owner knows, being able to work with both tourists and a diverse local clientele is important. Out of the many demographics to be aware of, though, the rapidly growing importance of being able to cater to Chinese tourists cannot be overstated.
California translation services have never been more important. Check out these astonishing facts about Chinese tourism to California:
Chinese tourists are the fastest growing group of travelers into Los Angeles
With nearly half a million visitors to LA alone in 2012, Chinese tourists far outpace tourism from any other overseas nation – and is growing at a pace of 36% a year. In fact, both LA and China want to improve these already impressive numbers even further – LA has recently opened a second tourism office in China (in Shanghai, to complement the existing one in Beijing), and Chinese actress Gao Yuanyuan has been appointed as the official California tourism ambassador. Expectations are that by the year 2020, over 50 million Chinese tourists will have stayed overnight in Los Angeles.
Chinese tourists spend more than any other foreign travelers: Not only are Chinese tourists the fastest growing visitor demographic, they are also the most lucrative. Chinese tourists spend an average of 35% more compared to other foreign tourists. Being able to effectively capture that revenue stream is extremely important.
China is Los Angeles' largest trade partner: In addition to tourists, the fact that China is Los Angeles' largest trade partner means that Chinese business travelers are also a massive market waiting to be tapped. With Governor Jerry Brown's recent trade missions to China, and former Mayor Antonio Villaraigosa's project to expand and modernize LAX's Tom Bradley international terminal, the number of Chinese business travelers to the Golden State will not taper off any time soon.
Whatever your business specializes in, being able to effectively market to both foreign and a diverse domestic clientele is important to your success.
Contact us today for more information on reliable California translation services.
Smart, Fun, and Fascinating Facts About the Use of Sign Language
Also known as ASL (or American Sign Language), this method of communicating with those who are either completely deaf or struggle with their hearing has been around for over two centuries. On the surface, watching those who silently speak, understand, and communicate with others using their hands may appear foreign to most, but it's actually…
3 Traits for Healthier Meetings and Happier Employees
Have you ever sat in a meeting where you were suddenly jolted out of your daydream when someone asked for your opinion? Maybe you remember that meeting that seemed to drag on with no end in sight. Maybe you don't remember the meeting at all. Did you ever leave a meeting wondering if you had…
Taking a Break to Manage Unsustainable Accelerated Growth
While growth is the ultimate reason people get into business, sometimes growing or expanding too quickly could lead to some unexpected complications. The challenge for any business owner is not to limit growth but to manage growth and capitalize on it if possible. The effects of unsustainable accelerated growth on your business could include: Having…
We'd love to learn more about your translation and localization needs.