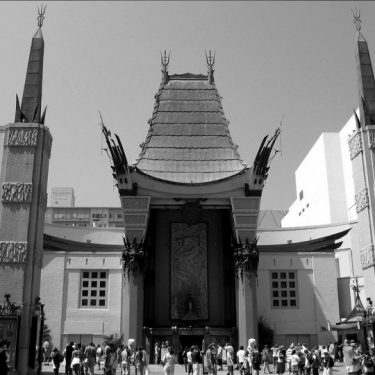 December 2, 2016
Increasing Chinese Tourism makes California Translation Services Indispensable
As any LA business owner knows, being able to work with both tourists and a diverse local clientele is important. Out of the many demographics to be aware of, though, the rapidly growing importance of being able to cater to Chinese tourists cannot be overstated.
California translation services have never been more important. Check out these astonishing facts about Chinese tourism to California:
Chinese tourists are the fastest growing group of travelers into Los Angeles
With nearly half a million visitors to LA alone in 2012, Chinese tourists far outpace tourism from any other overseas nation – and is growing at a pace of 36% a year. In fact, both LA and China want to improve these already impressive numbers even further – LA has recently opened a second tourism office in China (in Shanghai, to complement the existing one in Beijing), and Chinese actress Gao Yuanyuan has been appointed as the official California tourism ambassador. Expectations are that by the year 2020, over 50 million Chinese tourists will have stayed overnight in Los Angeles.
Chinese tourists spend more than any other foreign travelers: Not only are Chinese tourists the fastest growing visitor demographic, they are also the most lucrative. Chinese tourists spend an average of 35% more compared to other foreign tourists. Being able to effectively capture that revenue stream is extremely important.
China is Los Angeles' largest trade partner: In addition to tourists, the fact that China is Los Angeles' largest trade partner means that Chinese business travelers are also a massive market waiting to be tapped. With Governor Jerry Brown's recent trade missions to China, and former Mayor Antonio Villaraigosa's project to expand and modernize LAX's Tom Bradley international terminal, the number of Chinese business travelers to the Golden State will not taper off any time soon.
Whatever your business specializes in, being able to effectively market to both foreign and a diverse domestic clientele is important to your success.
Contact us today for more information on reliable California translation services.
Avoid the Productivity Trap
Betty Friedan knew what she was talking about when she said, "You can have it all, just not all at the same time." The idea that productivity equals value is an outdated and incorrect business model. It leads to exhaustion, frustration, and burnout. Mind Café defined the productivity trap as "a compulsive need to always…
Is your company providing the best Customer Experience possible?
Customer experience is crucial to every business's success. It determines the business's ability to foster customer loyalty, generate revenue, and differentiate its brand. Benefits of delivering an excellent customer experience: More customer satisfaction More customer loyalty More recommendations More positive reviews What is the customer experience?  The term, also known as CX, refers to…
Agile Project Management vs. Waterfall Project Management
What was once a means to keep software developers on task, and within the scope of their projects, Agile project methodologies have pushed the boundaries of what it means to manage a project and be part of a project. Even further, agile leadership has become a near-standard for managers across the globe. Let's take a…
We'd love to learn more about your translation and localization needs.