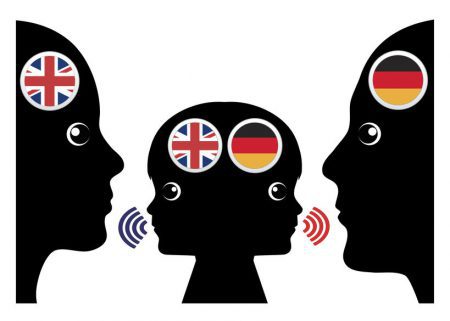 August 18, 2019
How a Good Translator Goes About Perfecting the Craft of Translation
August 18, 2019
When you're translating something from one language into another, it's necessary to be conversant in both languages. Of course, it's impossible for a person to speak two languages with the same exact degree of fluency. There are always going to be some differences in the way they speak, read and write the two. For example, a person may be more comfortable speaking a certain language than reading and writing it, but they may be more comfortable with reading and writing another language rather than speaking it. For someone to be an effective translator, a written understanding of both languages is necessary. Here are some more characteristics of good translators:
They try to understand the gist of things. A good translator isn't just one who understands the meanings of various words. Of course, the meanings of individual words are important but it's more important to understand the overall meaning of a sentence or a paragraph and convey it to the reader who will be reading the translation.
They understand the difference between writing and speaking. When you're speaking in a certain language, your speech is likely to be more casual. You may repeat things and you may not pay close attention to the rules of grammar. However, things are different when you're writing where you have to form sentences correctly and follow the rules of grammar more closely.
They are not biased in favor of any one language. Most of us walk around with a bias in favor of our first language and we may feel a bit impatient when we can't understand something which is in our second language (assuming we have one). But a good translator is one who understands and respects the differences between languages. S/he treats translation as a craft which it is up to him/her to perfect.
Contact us to learn more about the characteristics of a good translator.
Avoid the Productivity Trap
Betty Friedan knew what she was talking about when she said, "You can have it all, just not all at the same time." The idea that productivity equals value is an outdated and incorrect business model. It leads to exhaustion, frustration, and burnout. Mind Café defined the productivity trap as "a compulsive need to always…
Is your company providing the best Customer Experience possible?
Customer experience is crucial to every business's success. It determines the business's ability to foster customer loyalty, generate revenue, and differentiate its brand. Benefits of delivering an excellent customer experience: More customer satisfaction More customer loyalty More recommendations More positive reviews What is the customer experience?  The term, also known as CX, refers to…
Agile Project Management vs. Waterfall Project Management
What was once a means to keep software developers on task, and within the scope of their projects, Agile project methodologies have pushed the boundaries of what it means to manage a project and be part of a project. Even further, agile leadership has become a near-standard for managers across the globe. Let's take a…
We'd love to learn more about your translation and localization needs.