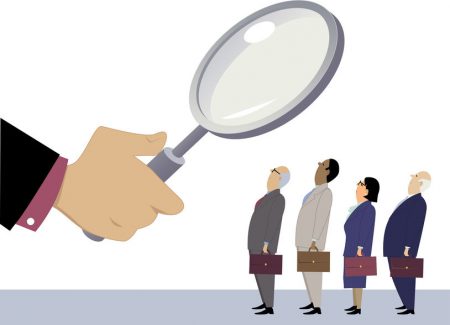 3 Important Qualities to Look For in a Translation Company
January 31, 2019
When looking for a translation company to handle your translation needs, you should always keep your eye out for particular qualities that let you know you're working with the right people. Without seeing the right qualities in a translation company, you're opening yourself up to the possibility of receiving a poor finished product. In this post, we'll guide you through three qualities you should expect from a translation company before hiring them.
A Solid Reputation: You can almost always trust the world of a current or former client when it comes to any business, especially a translation company. Take a look at others who have hired the company you are considering. Do they all have positive things to say? Were they all pleased with the experience and end result? Evaluate a company's reputation by seeing what other people have to say about them. Glowing reviews are a pretty good indication of a company's reputation.
Passion: Does the entire company and the employees within it seem passionate about the work they do? You don't want to hire a translation company that is just doing the work to make a paycheck. You want to hire translators that love what they do and are passionate about helping you with your translation needs.
Integrity: Like a good reputation, you can usually discover a company's integrity by what others have to say about them. You want a translation company that has integrity and can clearly be trusted to deliver incredible results. A translation company with integrity will keep their word, deliver you a finished product on time, and be completely thorough in the work they do.
Are you in need of a translation company for your translation needs? Don't hesitate to contact us today with any questions or comments you have. You can also check out our website for additional information!
Smart, Fun, and Fascinating Facts About the Use of Sign Language
Also known as ASL (or American Sign Language), this method of communicating with those who are either completely deaf or struggle with their hearing has been around for over two centuries. On the surface, watching those who silently speak, understand, and communicate with others using their hands may appear foreign to most, but it's actually…
3 Traits for Healthier Meetings and Happier Employees
Have you ever sat in a meeting where you were suddenly jolted out of your daydream when someone asked for your opinion? Maybe you remember that meeting that seemed to drag on with no end in sight. Maybe you don't remember the meeting at all. Did you ever leave a meeting wondering if you had…
Taking a Break to Manage Unsustainable Accelerated Growth
While growth is the ultimate reason people get into business, sometimes growing or expanding too quickly could lead to some unexpected complications. The challenge for any business owner is not to limit growth but to manage growth and capitalize on it if possible. The effects of unsustainable accelerated growth on your business could include: Having…
We'd love to learn more about your translation and localization needs.