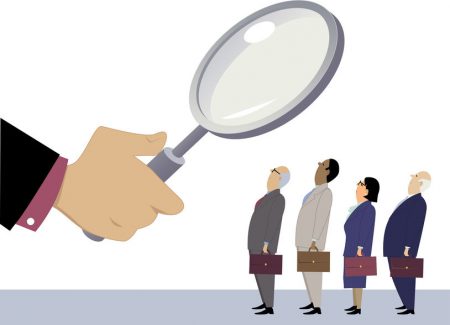 February 4, 2019
3 Important Qualities to Look For in a Translation Company
January 31, 2019
When looking for a translation company to handle your translation needs, you should always keep your eye out for particular qualities that let you know you're working with the right people. Without seeing the right qualities in a translation company, you're opening yourself up to the possibility of receiving a poor finished product. In this post, we'll guide you through three qualities you should expect from a translation company before hiring them.
A Solid Reputation: You can almost always trust the world of a current or former client when it comes to any business, especially a translation company. Take a look at others who have hired the company you are considering. Do they all have positive things to say? Were they all pleased with the experience and end result? Evaluate a company's reputation by seeing what other people have to say about them. Glowing reviews are a pretty good indication of a company's reputation.
Passion: Does the entire company and the employees within it seem passionate about the work they do? You don't want to hire a translation company that is just doing the work to make a paycheck. You want to hire translators that love what they do and are passionate about helping you with your translation needs.
Integrity: Like a good reputation, you can usually discover a company's integrity by what others have to say about them. You want a translation company that has integrity and can clearly be trusted to deliver incredible results. A translation company with integrity will keep their word, deliver you a finished product on time, and be completely thorough in the work they do.
Are you in need of a translation company for your translation needs? Don't hesitate to contact us today with any questions or comments you have. You can also check out our website for additional information!
Avoid the Productivity Trap
Betty Friedan knew what she was talking about when she said, "You can have it all, just not all at the same time." The idea that productivity equals value is an outdated and incorrect business model. It leads to exhaustion, frustration, and burnout. Mind Café defined the productivity trap as "a compulsive need to always…
Is your company providing the best Customer Experience possible?
Customer experience is crucial to every business's success. It determines the business's ability to foster customer loyalty, generate revenue, and differentiate its brand. Benefits of delivering an excellent customer experience: More customer satisfaction More customer loyalty More recommendations More positive reviews What is the customer experience?  The term, also known as CX, refers to…
Agile Project Management vs. Waterfall Project Management
What was once a means to keep software developers on task, and within the scope of their projects, Agile project methodologies have pushed the boundaries of what it means to manage a project and be part of a project. Even further, agile leadership has become a near-standard for managers across the globe. Let's take a…
We'd love to learn more about your translation and localization needs.