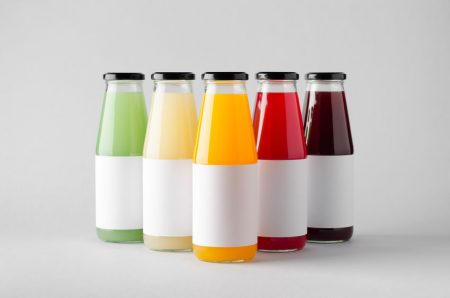 November 5, 2020
Desafíos de la traducción en una ciudad multicultural
Vancouver, B.C. es una de las ciudades más diversas del mundo. Es famosa por su gran población china; de hecho, el Vancouver Sun la denominó "la ciudad más asiática fuera de Asia", citando una población asiática de más del 40%, un porcentaje mucho mayor que cualquier ciudad fuera de Asia.

Pero las complejidades del lenguaje provienen del tapiz más amplio de la ciudad. Casi el 40% de las personas de origen asiático hablan asiático en casa, por ejemplo, según el Canadian Broadcasting Service (CBC).

De hecho, de los casi 1 millón de personas que hablan un idioma distinto del inglés en casa, el grupo más grande es el punjab, con casi el 20%, y el cantonés, con el 16%.

Este aspecto multicultural de Vancouver la convierte en una ciudad mundial emocionante y se suma a la vitalidad de su cultura y su vida financiera. Sin embargo, plantea problemas de accesibilidad pública. En los hospitales, por ejemplo, el CBC cita a Jas Cheema de la Autoridad de Salud de Fraser diciendo que la necesidad de intérpretes es "crucial, podría ser una cuestión de vida o muerte". Además de simplemente tratar a los enfermos y mantener el bienestar, muchas autoridades hospitalarias piensan que la traducción ayudaría con los tiempos de espera y la gestión en los hospitales.

Por lo tanto, la salud y la seguridad dependen de una traducción precisa, así como del simple acceso público. Estos pueden presentar desafíos. La amplia variedad de grupos étnicos significa que el material debe traducirse a través de múltiples canales, con sensibilidad tanto al idioma como a la cultura. Los traductores deben ser conscientes de esto de múltiples formas y de la amplia variedad de idiomas dentro de una cultura determinada. China e India son solo dos ejemplos de países con múltiples idiomas nacionales.

 
Si desea hablar sobre los servicios de traducción profesional en Vancouver, contáctenos
Avoid the Productivity Trap
Betty Friedan knew what she was talking about when she said, "You can have it all, just not all at the same time." The idea that productivity equals value is an outdated and incorrect business model. It leads to exhaustion, frustration, and burnout. Mind Café defined the productivity trap as "a compulsive need to always…
Is your company providing the best Customer Experience possible?
Customer experience is crucial to every business's success. It determines the business's ability to foster customer loyalty, generate revenue, and differentiate its brand. Benefits of delivering an excellent customer experience: More customer satisfaction More customer loyalty More recommendations More positive reviews What is the customer experience?  The term, also known as CX, refers to…
Agile Project Management vs. Waterfall Project Management
What was once a means to keep software developers on task, and within the scope of their projects, Agile project methodologies have pushed the boundaries of what it means to manage a project and be part of a project. Even further, agile leadership has become a near-standard for managers across the globe. Let's take a…
We'd love to learn more about your translation and localization needs.