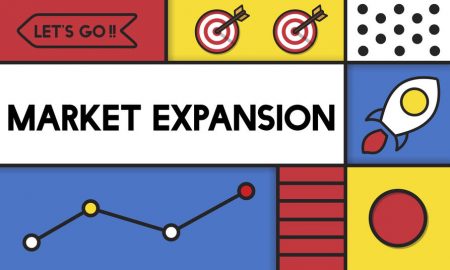 Business Translation Services: Expanding Your Reach
Oct. 8, 2019
You are loving the direction your business is going and you have hopes of expanding it on a global scale. However, it is important to remember that you will not receive the global exposure you need unless you are ready and prepared for it. If you have plans to communicate with businesses across the globe, you will need to have the professionalism and the precision to make the communication attempts a success.
It does not matter what industry your business is in and what products/services you offer, you can find a variety of benefits when you use business translation services.
Connecting With Your Customers
If you are constantly communicating with your customers, regardless of what the topic of conversations may be, you are likely communicating with people who speak a variety of languages. If you want to successfully connect with all of your customers and your potential customers, we recommend that you use translation services that will allow you to speak to them in the language they are most comfortable using.
Reaching More Customers
The visibility of your brand and the reputation of your business will rely on a variety of things. The visibility of your brand can be tested by your ability to connect and reach out to people in your target audience. In order for you to create the image you want to portray, we encourage you to take the steps that are needed to eliminate the barriers that exist between your business and your target audience in regards to language.
We understand that effectively communicating with your target audience can present a variety of challenges on a daily basis. However, using the right business translation services will ensure that everyone receives the content in a language they can understand, regardless if the content is on a website or in the form of a pamphlet/booklet.
One of the goals of your business is to reach as many people as possible. It does not matter what the size of your business may be, you can get more people to purchase products and services from your business by giving them the opportunity to receive relevant information in a language and format they can understand.
For more information on business translation services, please do not hesitate to contact us today.
Smart, Fun, and Fascinating Facts About the Use of Sign Language
Also known as ASL (or American Sign Language), this method of communicating with those who are either completely deaf or struggle with their hearing has been around for over two centuries. On the surface, watching those who silently speak, understand, and communicate with others using their hands may appear foreign to most, but it's actually…
3 Traits for Healthier Meetings and Happier Employees
Have you ever sat in a meeting where you were suddenly jolted out of your daydream when someone asked for your opinion? Maybe you remember that meeting that seemed to drag on with no end in sight. Maybe you don't remember the meeting at all. Did you ever leave a meeting wondering if you had…
Taking a Break to Manage Unsustainable Accelerated Growth
While growth is the ultimate reason people get into business, sometimes growing or expanding too quickly could lead to some unexpected complications. The challenge for any business owner is not to limit growth but to manage growth and capitalize on it if possible. The effects of unsustainable accelerated growth on your business could include: Having…
We'd love to learn more about your translation and localization needs.