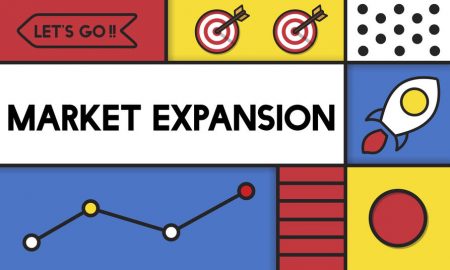 October 10, 2019
Business Translation Services: Expanding Your Reach
Oct. 8, 2019
You are loving the direction your business is going and you have hopes of expanding it on a global scale. However, it is important to remember that you will not receive the global exposure you need unless you are ready and prepared for it. If you have plans to communicate with businesses across the globe, you will need to have the professionalism and the precision to make the communication attempts a success.
It does not matter what industry your business is in and what products/services you offer, you can find a variety of benefits when you use business translation services.
Connecting With Your Customers
If you are constantly communicating with your customers, regardless of what the topic of conversations may be, you are likely communicating with people who speak a variety of languages. If you want to successfully connect with all of your customers and your potential customers, we recommend that you use translation services that will allow you to speak to them in the language they are most comfortable using.
Reaching More Customers
The visibility of your brand and the reputation of your business will rely on a variety of things. The visibility of your brand can be tested by your ability to connect and reach out to people in your target audience. In order for you to create the image you want to portray, we encourage you to take the steps that are needed to eliminate the barriers that exist between your business and your target audience in regards to language.
We understand that effectively communicating with your target audience can present a variety of challenges on a daily basis. However, using the right business translation services will ensure that everyone receives the content in a language they can understand, regardless if the content is on a website or in the form of a pamphlet/booklet.
One of the goals of your business is to reach as many people as possible. It does not matter what the size of your business may be, you can get more people to purchase products and services from your business by giving them the opportunity to receive relevant information in a language and format they can understand.
For more information on business translation services, please do not hesitate to contact us today.
Avoid the Productivity Trap
Betty Friedan knew what she was talking about when she said, "You can have it all, just not all at the same time." The idea that productivity equals value is an outdated and incorrect business model. It leads to exhaustion, frustration, and burnout. Mind Café defined the productivity trap as "a compulsive need to always…
Is your company providing the best Customer Experience possible?
Customer experience is crucial to every business's success. It determines the business's ability to foster customer loyalty, generate revenue, and differentiate its brand. Benefits of delivering an excellent customer experience: More customer satisfaction More customer loyalty More recommendations More positive reviews What is the customer experience?  The term, also known as CX, refers to…
Agile Project Management vs. Waterfall Project Management
What was once a means to keep software developers on task, and within the scope of their projects, Agile project methodologies have pushed the boundaries of what it means to manage a project and be part of a project. Even further, agile leadership has become a near-standard for managers across the globe. Let's take a…
We'd love to learn more about your translation and localization needs.