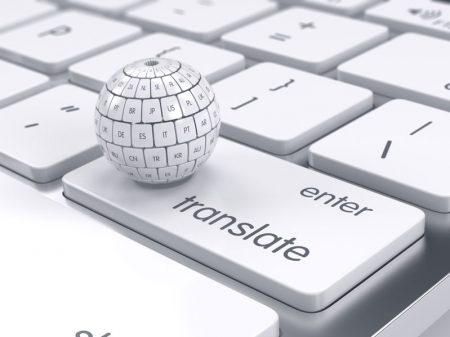 May 27, 2021
Working with a Translation Company When You Launch Your Website
May 27, 2021
Most companies have come to realize that marketing is an important aspect of running a business. And nowadays, digital marketing has replaced earlier forms of marketing such as print and TV ads.
Digital marketing involves a number of different things such as setting up a website, blog and social media pages. You can also go in for Google and social media advertisements. Plus, you can set up a YouTube channel, record a podcast and get search engine optimization.
Speaking Your Customer's Language
The most important and the most basic thing that you need to do for digital marketing is setting up your website. And if your website is reaching out to more than one demographic, then you also need to consider translating it into the language or languages spoken by those demographics.
If you're going to communicate with your customer, then you need to, quite literally, speak their language. This shows your customers that you're interested in reaching out to them and adding value to their lives with your product or service.
Why You Shouldn't Postpone Translation
With digital marketing, it's important to keep adding fresh content as often as possible to your website. This can be a time-consuming process, as a result of which translation is often postponed until a later time.
However, the more you keep postponing the process of translation, the more cumbersome it becomes, until you get to such a stage that you have vast amounts of material in your website, blog and social media pages, all of which need to be translated asap. And if you don't do it, then you're going to lose out on valuable customers.
Working with a Translation Company
It's best to avoid getting to this stage by working with a translation partner from the get go. It's going to be important for you to find someone who understands what you do and the demographic that you're trying to reach out to. Translation is a process, and you need to work out the kinks in that process by working with a translation company that understands your needs.
Start with a basic website translation and then keep updating these translations any time you update your website. You can also get blog and social media translations which will help you to reach out to a wider audience and garner a large following.
Contact us to learn more about website translations to help you to reach out to your chosen demographic.
5 Tips That Boost Team Engagement
Increasing engagement in the work culture should be imperative. Engagement is directly linked to successful customer interaction, productivity, collaboration, and profitability. According to the Hay Group — a management consulting firm — companies with high scores in employee engagement have a revenue growth rate 2.5 times higher than those with low marks. On top of…
Avoid the Productivity Trap
Betty Friedan knew what she was talking about when she said, "You can have it all, just not all at the same time." The idea that productivity equals value is an outdated and incorrect business model. It leads to exhaustion, frustration, and burnout. Mind Café defined the productivity trap as "a compulsive need to always…
Is your company providing the best Customer Experience possible?
Customer experience is crucial to every business's success. It determines the business's ability to foster customer loyalty, generate revenue, and differentiate its brand. Benefits of delivering an excellent customer experience: More customer satisfaction More customer loyalty More recommendations More positive reviews What is the customer experience?  The term, also known as CX, refers to…
We'd love to learn more about your translation and localization needs.