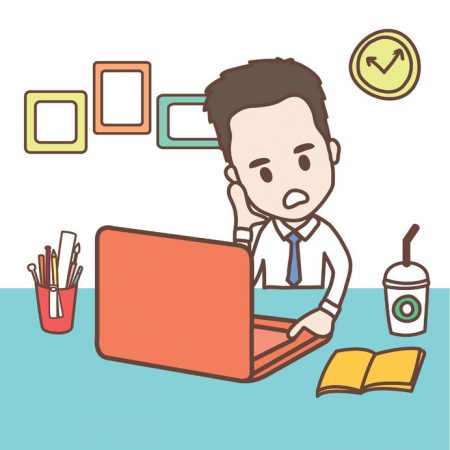 April 20, 2018
Working with a Translation Company vs. an In-House Translator
Whether you're taking your business abroad or you're trying to serve a local population which speaks a different language, you can use the services of a translation company. There are many business documents which will require translation if you have business dealings abroad, such as letters, reports, memos, emails etc. And if you don't have an in-house translator, why not get the services of a translation company? There are also many advantages to working with a company as opposed to having an in-house translator.
Multitude of Languages
Let's say you're taking your business abroad to Switzerland. Did you know that Switzerland has four official languages i.e., German, French, Romansh and Italian? Where are you going to find an in-house translator who speaks all four of these, in addition to English? It's a much better idea to go with a translation company because they'll have a number of translators who speak different languages on call.
More Combined Experience
Given that the translation company has probably been around for a long time and employs a number of translators, they're going to have more combined experience than your in-house translator. This means they've translated every kind of business document before and they know what to look out for. Their translations will read better and be more accurate than those of an in-house translator.
Being Up-to-Date
When you run a translation company, you understand the advantage of being up-to-date when it comes to the field of translation. Before the advent of the internet, translations were only used for business letters, brochures, memos etc. Now, they're also needed for websites, blogs and social media. The advantage of working with a translation company is that they'll be able to help you with all your needs, which an in-house translator might not have the experience to do.
Contact us for more great reasons to work with a translation company.
Avoid the Productivity Trap
Betty Friedan knew what she was talking about when she said, "You can have it all, just not all at the same time." The idea that productivity equals value is an outdated and incorrect business model. It leads to exhaustion, frustration, and burnout. Mind Café defined the productivity trap as "a compulsive need to always…
Is your company providing the best Customer Experience possible?
Customer experience is crucial to every business's success. It determines the business's ability to foster customer loyalty, generate revenue, and differentiate its brand. Benefits of delivering an excellent customer experience: More customer satisfaction More customer loyalty More recommendations More positive reviews What is the customer experience?  The term, also known as CX, refers to…
Agile Project Management vs. Waterfall Project Management
What was once a means to keep software developers on task, and within the scope of their projects, Agile project methodologies have pushed the boundaries of what it means to manage a project and be part of a project. Even further, agile leadership has become a near-standard for managers across the globe. Let's take a…
We'd love to learn more about your translation and localization needs.