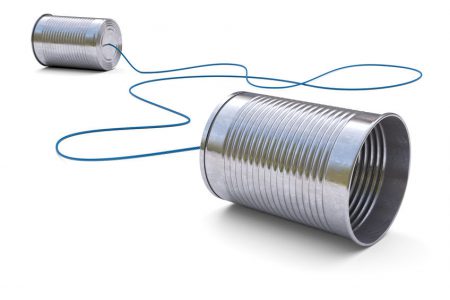 July 12, 2019
What Happens When You Play a Game of Telephone with Translation?
July 11, 2018
Have you ever played the game called telephone? Most of us have tried this game at some point or the other when we were children. It involves several kids forming a line. The first kid decides on a random phrase and whispers it into the ear of the second kid. The second kid whispers it into the ear of a third kid and so on.
Finally, you get to the last kid in the line who is supposed to say the phrase aloud. And at the same time, the first kid in line tells you the phrase that s/he actually whispered into the ear of the second kid. Most often than not, you'll find that the phrase is completely changed by the time it gets to the end of the line.
Playing Telephone with Translations
Now imagine a different situation. Imagine that you write a document in English and it's translated into French. From French, it's translated into Italian. From Italian, it's translated into German. From German, it's translated into Hindi. And finally, it's translated back into English.
Can You Retain Meaning and Language?
Do you think that the final document will bear any resemblance to the first one? It's possible that it may retain the same meaning as the first document, but the actual words used in order to convey this meaning will be completely different. The sentence formation, the grammatical structures used and the style of the document will be completely different.
Why You Shouldn't Translate a Translation
What can you learn from this game of telephone when it comes to translation? Simply that translation is a delicate procedure and should be undertaken with caution. Yes, there will be times when you translate something from one language into another because it's necessary to do so. But it's definitely best not to translate something that's already been translated into a third language.
Preserving Meaning and Tone in Translation
You can take a document in English and translate it into French, German, Italian etc. As long as you're working with a good translator, you will be able to preserve the meaning. And a very skillful translator will also be able to preserve some of the tone.
Translation Is Not an Exact Science
Keep in mind that translation is not an exact science and you are bound to see some changes in sentence structure and tone when you translate from one language to another. Contact us for more great tips to understand the art of translation.
Avoid the Productivity Trap
Betty Friedan knew what she was talking about when she said, "You can have it all, just not all at the same time." The idea that productivity equals value is an outdated and incorrect business model. It leads to exhaustion, frustration, and burnout. Mind Café defined the productivity trap as "a compulsive need to always…
Is your company providing the best Customer Experience possible?
Customer experience is crucial to every business's success. It determines the business's ability to foster customer loyalty, generate revenue, and differentiate its brand. Benefits of delivering an excellent customer experience: More customer satisfaction More customer loyalty More recommendations More positive reviews What is the customer experience?  The term, also known as CX, refers to…
Agile Project Management vs. Waterfall Project Management
What was once a means to keep software developers on task, and within the scope of their projects, Agile project methodologies have pushed the boundaries of what it means to manage a project and be part of a project. Even further, agile leadership has become a near-standard for managers across the globe. Let's take a…
We'd love to learn more about your translation and localization needs.