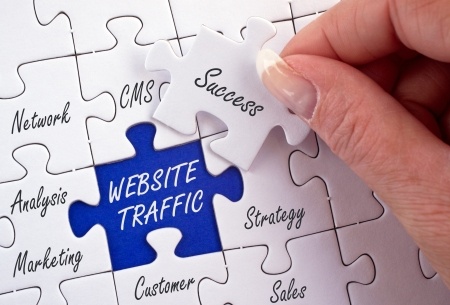 August 7, 2017
Website Translation Services in an Increasingly Global World
English is still used more prominently than other languages on the Internet. However, this has been changing for a long time. When it comes to the top ten million websites online, their language use is more varied than people would expect.
The English language usage for these websites is around 51.6 percent, and it is still the language that is used most frequently. However, Spanish is the second language on the list, and Chinese is the third. There are 38 other languages used in more than 0.1 percent of these top ten million websites. The Internet is demonstrably becoming multilingual, and that means website translation services will become more important.
The number of websites that will use multiple languages keeps on expanding, and this should be the case. Internet users are certainly not all English speakers. An estimated 277,125,947 Spanish speakers are online. Approximately 26.3 percent of Internet users do use the English language. This means 73.7 percent of Internet users do not. As such, a huge portion of Internet users will rely on a language other than English when reading and searching for website content.
It is notable that the remaining 73.7 percent of Internet users will use a lot of different languages. English, Chinese, and Spanish are used online more frequently than other languages, but otherwise, few languages really dominate.
Businesses need to be prepared for the fact that the people visiting their websites will vary substantially in terms of what languages they use. Website translation services can help businesses in all fields appeal to a wider range of potential customers.
Contact us in order to learn more about website translation services.
Avoid the Productivity Trap
Betty Friedan knew what she was talking about when she said, "You can have it all, just not all at the same time." The idea that productivity equals value is an outdated and incorrect business model. It leads to exhaustion, frustration, and burnout. Mind Café defined the productivity trap as "a compulsive need to always…
Is your company providing the best Customer Experience possible?
Customer experience is crucial to every business's success. It determines the business's ability to foster customer loyalty, generate revenue, and differentiate its brand. Benefits of delivering an excellent customer experience: More customer satisfaction More customer loyalty More recommendations More positive reviews What is the customer experience?  The term, also known as CX, refers to…
Agile Project Management vs. Waterfall Project Management
What was once a means to keep software developers on task, and within the scope of their projects, Agile project methodologies have pushed the boundaries of what it means to manage a project and be part of a project. Even further, agile leadership has become a near-standard for managers across the globe. Let's take a…
We'd love to learn more about your translation and localization needs.