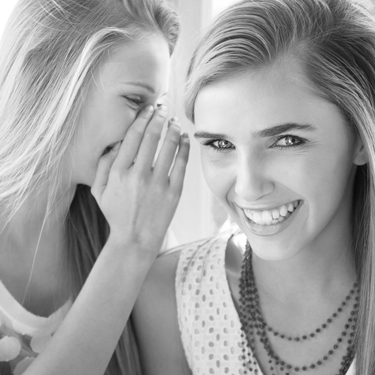 June 17, 2016
Using Local Slang to Reach Your Target Audience
Sometimes, translation services are required within the same language.  This is because people from different countries might speak the same language differently.  For example, on the South Asian subcontinent, it's acceptable to use the word "gift" as a verb.  People often say they "gifted" something to someone.  This isn't regular usage in the United States but it's acceptable in India.  So when you're taking your product or service to a different place, you might need to take such differences into consideration.  Even if the language remains the same, its usage might need to change.
How the Usage of English is Different in Different Countries
Another example of how English differs depending on where its spoken can be seen in the addition of the words "yeah" and "no" at the ends of sentences.  For some English speakers, this effectively transforms the sentence into a question.  For example, one might say, "We're going to the movies, yeah?" or "We're going to the movies, no?"  So it would be up to the person responding to confirm whether they are, in fact, going to the movies.  This type of usage is not common in the United States but can be seen in speakers from across Europe and the South Asian subcontinent.
Adopting Slang from the Country You Want to Sell To
One great way to make sure that your product or service sells well in a different country is by adopting their manner of speaking or writing.  For example, if you're advertising in India, it would make sense to urge customers to "gift" one of your products.  Rather than continuing to use slang from  your own country, it's a good idea to use translation services to help you adopt the slang of that foreign country.  This will help your advertising and marketing content to resonate with your target audience.
To Translate or Not to Translate
If there is no equivalent of the slang from your country in the slang of the foreign country, you can simply get rid of slang altogether and use a more standard form of what you're trying to say.  This might not result in your slogan being as catchy as you want it to be but it does have the benefit of being understood more universally.  Of course, a lot of companies opt to just leave their slogan as it is because it's a part of their branding efforts.  If you feel that taking your slang to a different country and introducing it there can actually start a trend in that country, then you can feel free to forego translation services and take that chance.
Contact us for more tips on using the right translation services for your needs.
Avoid the Productivity Trap
Betty Friedan knew what she was talking about when she said, "You can have it all, just not all at the same time." The idea that productivity equals value is an outdated and incorrect business model. It leads to exhaustion, frustration, and burnout. Mind Café defined the productivity trap as "a compulsive need to always…
Is your company providing the best Customer Experience possible?
Customer experience is crucial to every business's success. It determines the business's ability to foster customer loyalty, generate revenue, and differentiate its brand. Benefits of delivering an excellent customer experience: More customer satisfaction More customer loyalty More recommendations More positive reviews What is the customer experience?  The term, also known as CX, refers to…
Agile Project Management vs. Waterfall Project Management
What was once a means to keep software developers on task, and within the scope of their projects, Agile project methodologies have pushed the boundaries of what it means to manage a project and be part of a project. Even further, agile leadership has become a near-standard for managers across the globe. Let's take a…
We'd love to learn more about your translation and localization needs.