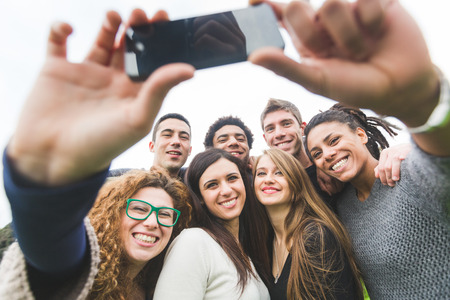 January 30, 2018
Translation Services Hold The Keys To Spreading Your Ideas
Many people think that since we are living in a world where we hear English words spoken on a daily basis that translation services should not be necessary. English is one of the top spoken languages in the entire world. If you also calculate the number of people who use English as their second language, English will be the top spoken language. So, if so many people speak English, why are translation services really necessary?
Despite English being such a popular language, everyone does not speak English. There are also many people who do speak English, but they do not speak the language well enough to have a full conversation with an English speaker. Having a simple conversation may be acceptable for some things and some situations, but when full and effective communication is required, translation services may be necessary.
We have found that people will prefer to use the language they have spoken since they were old enough to speak. In order to sell anything to a person, you have to be able to speak to them using words they have heard their whole lives. People love their native languages, and when you can speak to them in that language, you will increase your chances of having a successful sales pitch.
When translation services are used, people can share their ideas and other information to various people from different cultures and backgrounds. Translation services will allow people from different worlds to connect and reach a shared goal. While English is a powerful language, it is not the only language that is spoken.
When you are using translation services for your business, you have to make sure the translation is successful the first time. Contact us today for more information about our translation services and how we can help you connect with your customers and clients.
Avoid the Productivity Trap
Betty Friedan knew what she was talking about when she said, "You can have it all, just not all at the same time." The idea that productivity equals value is an outdated and incorrect business model. It leads to exhaustion, frustration, and burnout. Mind Café defined the productivity trap as "a compulsive need to always…
Is your company providing the best Customer Experience possible?
Customer experience is crucial to every business's success. It determines the business's ability to foster customer loyalty, generate revenue, and differentiate its brand. Benefits of delivering an excellent customer experience: More customer satisfaction More customer loyalty More recommendations More positive reviews What is the customer experience?  The term, also known as CX, refers to…
Agile Project Management vs. Waterfall Project Management
What was once a means to keep software developers on task, and within the scope of their projects, Agile project methodologies have pushed the boundaries of what it means to manage a project and be part of a project. Even further, agile leadership has become a near-standard for managers across the globe. Let's take a…
We'd love to learn more about your translation and localization needs.