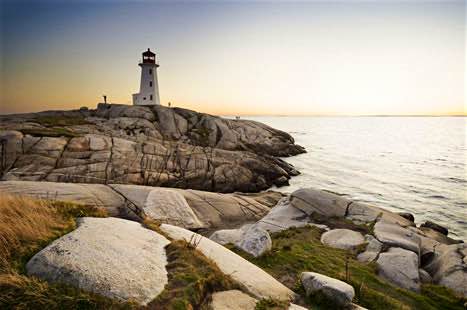 April 10, 2017
Translation Services in Atlantic Canada
Canada's East Coast, commonly known as Atlantic Canada, is a great place for many industries to conduct business.
Consisting of New Brunswick, Prince Edward Island, Nova Scotia and the easternmost province of Newfoundland and Labrador, these provinces are thriving in industries such as fishing, oil, science and engineering, and tourism. If you work in one of these industries, the Atlantic provinces are a great place to work or collaborate.
To achieve business success in this part of the country, keep in mind the large number of immigrants and rural population means that many of Atlantic Canada's residents speak limited or no English. In order to establish a business or work periodically in Atlantic Canada, we recommend Canadian translation services in French and Gaelic.
Many residents in Atlantic Canada, particularly New Brunswick, speak Acadian French, a specific dialect of the French language.
About 9% of New Brunswick residents only speak French. Although similar to the French spoken in Quebec, there are certain key differences in pronunciation and vocabulary. You'll want to make sure you use the correct Acadian French phrasing when engaging in written and verbal correspondence.
Perhaps surprisingly to many, Gaelic is also spoken by a few thousand people in Atlantic Canada, with the dominant province being Nova Scotia. Many people in Atlantic Canada have strong Scottish and Irish roots, and speak Gaelic as a primary dialect in certain regions to preserve their cultural heritage. A Gaelic translator will show respect for these individuals and help with communication.
Contact us today to hear more. We'd love to learn about your particular translation needs!
Avoid the Productivity Trap
Betty Friedan knew what she was talking about when she said, "You can have it all, just not all at the same time." The idea that productivity equals value is an outdated and incorrect business model. It leads to exhaustion, frustration, and burnout. Mind Café defined the productivity trap as "a compulsive need to always…
Is your company providing the best Customer Experience possible?
Customer experience is crucial to every business's success. It determines the business's ability to foster customer loyalty, generate revenue, and differentiate its brand. Benefits of delivering an excellent customer experience: More customer satisfaction More customer loyalty More recommendations More positive reviews What is the customer experience?  The term, also known as CX, refers to…
Agile Project Management vs. Waterfall Project Management
What was once a means to keep software developers on task, and within the scope of their projects, Agile project methodologies have pushed the boundaries of what it means to manage a project and be part of a project. Even further, agile leadership has become a near-standard for managers across the globe. Let's take a…
We'd love to learn more about your translation and localization needs.