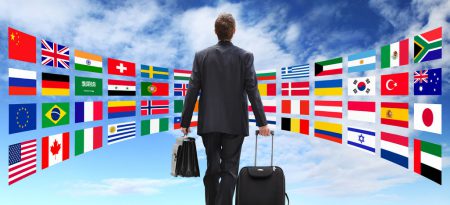 July 31, 2019
The Use Of Business Translation Services Is Increasing
July 30, 2019
Translation has undergone a variety of changes over the last few decades. As a result, it will take so much more than having expertise in a particular language to be able to effectively translate content in 2019 and beyond. This can make it complicated to hire translators or a professional translation service. 
There are many things you will need from a professional translation service in 2019. It does not matter if you make the decision to partner with a professional translation company or put your own team together; you will need to know what you should expect before you begin working with a translation company.
Translation Will Need More Than Language Knowledge
Yes, it is important to have the right language skills, but it is not the only requirement that will be needed. Over the past few decades, there has been an increase in the need for translation. Since there has been a rise in translation over the past years, the needs of businesses needing translation services have also changed. 
– Businesses in different industries are needing more translation services now because they are being viewed on a global scale
– Brands want to connect with more people now due to the increase in social media usage
– Technology is changing the way translators work and how their efficiency is impacted
– Translation services are becoming more technical due to new and improved technologies
The internet has lead to a breakthrough for translation services. Businesses that are on a global scale are now revolving around the content they are producing. The content that global businesses produce will need translation and a large number of businesses will need effective language services. You will need to partner with a translation service that has enough knowledge to understand the content and translate the content with enough authority.
We encourage you to make sure you hire a team of specialists who have the subject knowledge that you need for your business. There are several factors to consider when it comes to translation, including cultural and formatting. This is why it is important that the translation company you choose has the ability to work with a wide range of experts.
For more information on the translation services we offer, please do not hesitate to contact us today.
Avoid the Productivity Trap
Betty Friedan knew what she was talking about when she said, "You can have it all, just not all at the same time." The idea that productivity equals value is an outdated and incorrect business model. It leads to exhaustion, frustration, and burnout. Mind Café defined the productivity trap as "a compulsive need to always…
Is your company providing the best Customer Experience possible?
Customer experience is crucial to every business's success. It determines the business's ability to foster customer loyalty, generate revenue, and differentiate its brand. Benefits of delivering an excellent customer experience: More customer satisfaction More customer loyalty More recommendations More positive reviews What is the customer experience?  The term, also known as CX, refers to…
Agile Project Management vs. Waterfall Project Management
What was once a means to keep software developers on task, and within the scope of their projects, Agile project methodologies have pushed the boundaries of what it means to manage a project and be part of a project. Even further, agile leadership has become a near-standard for managers across the globe. Let's take a…
We'd love to learn more about your translation and localization needs.