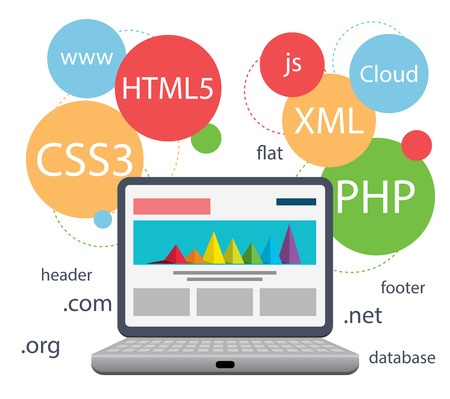 July 20, 2017
Software Localization Services
Native-level language use is absolutely essential for building a good reputation with any product. This is especially true for software.
Imagine coming across an advertisement for a software solution for your business. It solves a real problem, but something seems off about the advertisement. You can't put your finger on it, but some of the text just seems unnatural. That doesn't seem professional. A reputable business would have a good marketing team, right? Who are these people anyway?
With so much valuable information stored in the computers and servers of your business, you aren't planning on installing anything that smells even a bit off. Better to wait until something that seems trustworthy comes along!
In the real world, you probably don't even get to this point. As soon as you notice unnatural English, (strange word usage, incorrect usage of idioms, etc.) you click away immediately. Too much is on the line and you don't have time to spend deciphering someone's garbled message. The same is true for your potential customers!
Professional translation is a must!
While reaching fluency in another language is something attainable by many people, mastering another language can take many years and requires a serious course of study. Fluency is the ability to speak comfortably in another language. Professional translators go beyond fluency. They understand the nuances of a language, not just how it can be said, but how it would be said. This is an important distinction. Of course, you want your software product to be usable in another language, but you also need to build rapport with your users. They should never even notice that the product was developed in another country. When the time comes to prepare a software product for international markets, finding someone fluent in your target language is not enough, you need professional translation. We can help!
Avoid the Productivity Trap
Betty Friedan knew what she was talking about when she said, "You can have it all, just not all at the same time." The idea that productivity equals value is an outdated and incorrect business model. It leads to exhaustion, frustration, and burnout. Mind Café defined the productivity trap as "a compulsive need to always…
Is your company providing the best Customer Experience possible?
Customer experience is crucial to every business's success. It determines the business's ability to foster customer loyalty, generate revenue, and differentiate its brand. Benefits of delivering an excellent customer experience: More customer satisfaction More customer loyalty More recommendations More positive reviews What is the customer experience?  The term, also known as CX, refers to…
Agile Project Management vs. Waterfall Project Management
What was once a means to keep software developers on task, and within the scope of their projects, Agile project methodologies have pushed the boundaries of what it means to manage a project and be part of a project. Even further, agile leadership has become a near-standard for managers across the globe. Let's take a…
We'd love to learn more about your translation and localization needs.