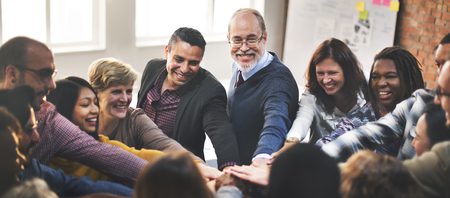 September 26, 2017
Five Must Do's When Managing Your Professional Translation Service
Working with your professional translation service should leave you feeling confident that your business materials are conveyed accurately and keep the message intact. You cannot risk getting a translation wrong lest you confuse or even offend some of your customers. Professional translators are well-trained and armed with the industry knowledge that makes them indispensable to many companies and the communities they serve. Here are five must do's for working with your translation service.
Do's:
1. Research the work of the professional translation service you are using. Take a look at reviews, awards, and get to know their organization. This partnership is a back-and-forth relationship so make sure you are all on the same page before beginning a project.

2. Communicate expectations with them. Let them know exactly what it is you want – upfront, before launching any project, state any concerns you have with the project, and they will handle the rest, from draft to polished final copies.

3. Make sure your key vocabulary terms are defined for them in a list. The more familiar they are with your 'corporate voice' the easier it will be for them to capture the message in the right tone.

4. Proofread your writing in English. An error-free document makes the job sail along smoothly, and there won't be questions coming up that require correspondence that could waste time.

5. Trust them to get the job done right. Translating your materials is important, so give them your confidence, but ask questions! Be sure they are confident in themselves as well.
If you find a professional translation service that gets you, knows your industry, and does a nice job with your copy, consider yourself accomplished. The industry is brimming with new developments, and full of information to stay on top of. Translators, in addition to their training and expertise, should be fluent in multiple cultures and be sure to capture the right message from one language to the next. Your translator is sure to be proficient in more than just two or more languages, but also adept at keeping accuracy, maintaining confidentiality, and remaining professional at all times. From ancient times translators have held power over important information that connects people in communication. Trust this task to the experts.
Avoid the Productivity Trap
Betty Friedan knew what she was talking about when she said, "You can have it all, just not all at the same time." The idea that productivity equals value is an outdated and incorrect business model. It leads to exhaustion, frustration, and burnout. Mind Café defined the productivity trap as "a compulsive need to always…
Is your company providing the best Customer Experience possible?
Customer experience is crucial to every business's success. It determines the business's ability to foster customer loyalty, generate revenue, and differentiate its brand. Benefits of delivering an excellent customer experience: More customer satisfaction More customer loyalty More recommendations More positive reviews What is the customer experience?  The term, also known as CX, refers to…
Agile Project Management vs. Waterfall Project Management
What was once a means to keep software developers on task, and within the scope of their projects, Agile project methodologies have pushed the boundaries of what it means to manage a project and be part of a project. Even further, agile leadership has become a near-standard for managers across the globe. Let's take a…
We'd love to learn more about your translation and localization needs.