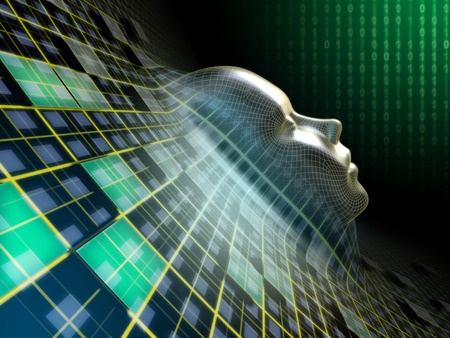 May 3, 2017
Don't Trust AI: Use Humans at a Translation Company
You might have heard that artificial intelligence is improving. Services like Google Translate make it easy to copy and paste text in a box online and get a full translation in a matter of seconds. Unfortunately, these translations have a reputation for being laughably bad.
But new artificial intelligence has some people reconsidering artificial translation. In November 2016, a new, advanced translation service from Google Translate showed improved translation results in 16 different languages. The new results have understandably impressed people around the world.
Whatever progress artificial translation has made, a recent competition between Human and AI translators shows that artificial intelligence still has a ways to go. The competition pitted professional human translators against three AI translation services. In the competition, all of the entrants had 50 minutes to translate literature and non-literature passages from Korean to English. Two professional translators judged the results, not knowing whether human or machines did the translations.
The results did show some promise for the advanced Google Translate, the highest scoring AI software with a score of 28 out of 60. However, the human professional translators defeated them by a landslide, with 49 out of 60 points.
AI translation services might help laypeople quickly get the gist of a document, but the services still have serious limitations. They miss key slang and proper names, and often they miss even basic grammatical tenses in the translated languages. With more sophisticated types of translation, such as technical science terms and legal documents, the problems grow exponentially. For a strong translation, using a professional, human translator remains the only way to get the job done.
Contact us to receive sophisticated, human done professional translation services in a wide variety of languages.
Avoid the Productivity Trap
Betty Friedan knew what she was talking about when she said, "You can have it all, just not all at the same time." The idea that productivity equals value is an outdated and incorrect business model. It leads to exhaustion, frustration, and burnout. Mind Café defined the productivity trap as "a compulsive need to always…
Is your company providing the best Customer Experience possible?
Customer experience is crucial to every business's success. It determines the business's ability to foster customer loyalty, generate revenue, and differentiate its brand. Benefits of delivering an excellent customer experience: More customer satisfaction More customer loyalty More recommendations More positive reviews What is the customer experience?  The term, also known as CX, refers to…
Agile Project Management vs. Waterfall Project Management
What was once a means to keep software developers on task, and within the scope of their projects, Agile project methodologies have pushed the boundaries of what it means to manage a project and be part of a project. Even further, agile leadership has become a near-standard for managers across the globe. Let's take a…
We'd love to learn more about your translation and localization needs.