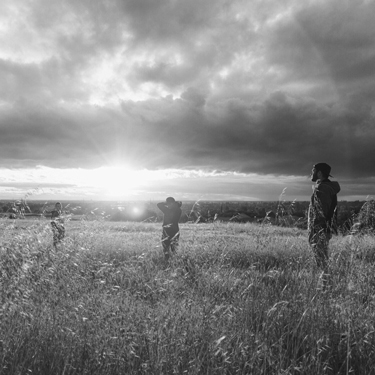 June 17, 2016
Business Translation Services: Explaining American Thanksgiving
American Thanksgiving is a holiday like no other. While many countries have a festival of thanks during the year, only the United States has a national day called "Thanksgiving." In fact, Americans celebrate for four days in November, from Thursday (Thanksgiving Day) through Sunday. (Canada also has a Thanksgiving Day in October, but it is optional for Atlantic provinces.)
Explaining the implications of Thanksgiving to non-American clients can be complicated. It's easy to describe its origins, the story of the Pilgrims and the generosity of the American Indians, as well as the concept of gratitude for abundance and a bountiful harvest.
After that, it get more challenging.
What should clients from other countries understand about Thanksgiving?
For most people, it is four days of no work. It's one of the few times during the year when there are no deadlines. Projects are put on hold, office emails slow to a trickle or stop altogether, and the likelihood of reaching an American during this time is slim.
While early celebrations primarily gave thanks to God, Thanksgiving has become a secular holiday for most people. There may be a prayer before dinner, but religion does not play a major role any longer.
People intentionally overeat. Dinner has a standard menu, including eating a turkey. Each family has its own favorite foods, but common dishes include mashed potatoes with gravy, sweet potatoes, at least one vegetable dish, and cranberry sauce. The traditional dessert is pumpkin pie.
For many Americans, especially the males, watching football occupies much of the weekend. Football games begin on Thanksgiving afternoon, and continue through Sunday.
Christmas shopping officially starts during this weekend. Stores continue to creep up on opening times; in 2014, some stores will open at 6 a.m. on Thanksgiving morning. Part of the weekend shopping includes big sales and markdowns to lure customers.
In recent years, many businesses experience a slowdown for the entire week of Thanksgiving, even into the early days of the following week. Employees take time for family travel or extended vacations.
The New York Stock Exchange is closed on Thanksgiving Day. It also closes early the following day, at 1 p.m. Eastern Time.
In today's world of instant communication and global economy, it can be puzzling to try and understand why the United States would "shut down" for four days. Especially since the US is well known for its strong work ethic. There may not be a sensible rationale, but at least clients can be prepared, and mark their calendars.
If you'd like more information on understanding holidays, customs around the world, and how they can affect your business,today, count on Keylingo Translation to be your expert. Contact us today.
Avoid the Productivity Trap
Betty Friedan knew what she was talking about when she said, "You can have it all, just not all at the same time." The idea that productivity equals value is an outdated and incorrect business model. It leads to exhaustion, frustration, and burnout. Mind Café defined the productivity trap as "a compulsive need to always…
Is your company providing the best Customer Experience possible?
Customer experience is crucial to every business's success. It determines the business's ability to foster customer loyalty, generate revenue, and differentiate its brand. Benefits of delivering an excellent customer experience: More customer satisfaction More customer loyalty More recommendations More positive reviews What is the customer experience?  The term, also known as CX, refers to…
Agile Project Management vs. Waterfall Project Management
What was once a means to keep software developers on task, and within the scope of their projects, Agile project methodologies have pushed the boundaries of what it means to manage a project and be part of a project. Even further, agile leadership has become a near-standard for managers across the globe. Let's take a…
We'd love to learn more about your translation and localization needs.