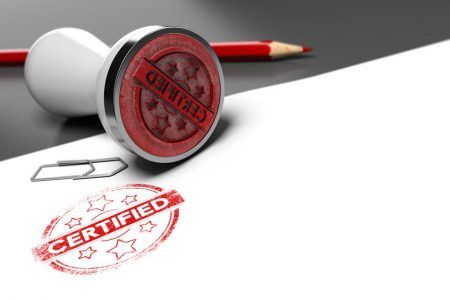 August 21, 2018
The Benefits Of Using Certified Translation Services When Translating Documents
When it comes time to translate documents from one language into another, there is a certain temptation to simply use Google Translate or one of the other widely available translation apps. After all, these apps are fine and they can do the same job as a professional translation service, right?
On the contrary, certified translation services offer the sort of benefits that are not always immediately recognizable. Let's take a closer look at some of these advantages that are not always considered in these scenarios.
Confidentiality Agreements
Isn't it more important to work with a certified translation service that can offer confidentiality agreements. Google Translate actually has the right to store the work that is done with the use of their services.
From there, they can use the work and modify it as they see fit. When legal documents are being translated, this is the last thing that anyone should want to take place. Hiring a certified translation service is one of the best ways to sidestep this sort of concern going forward.
Understanding Political and Social Mores
Translating with the use of machine does not account for the cultural subtleties that are present in any language. A word for word translation may get the job done at the moment but this strategy does not account for the level of understanding that the professionals can provide when it comes to the understanding of political and social mores.
Using a machine for translation purposes also causes clients to lose out on other nuances of foreign languages, such as tone. While the English language tends to be far more casual in nature, other languages are not used in such a way. This is something that a machine cannot account for.
Translating Words With Multiple Meanings
Every word is not going to have the same meaning across all languages and this is something that a translation app is not going to be able to address. If a word or expression in the document that is being translated has multiple meanings and it is not examined by a professional, this could lead to major problems down the line.
If companies cannot make the proper accommodations as far as a word's intended usage is concerned, this will destroy their credibility with their client base. Legal and technical texts must be examined by a professional to make sure that absolutely nothing is lost in translation.
To find out more about all of the ways that certified translation services can provide the proper assistance going forward, please be sure to contact Keylingo Translations as soon as possible.
Avoid the Productivity Trap
Betty Friedan knew what she was talking about when she said, "You can have it all, just not all at the same time." The idea that productivity equals value is an outdated and incorrect business model. It leads to exhaustion, frustration, and burnout. Mind Café defined the productivity trap as "a compulsive need to always…
Is your company providing the best Customer Experience possible?
Customer experience is crucial to every business's success. It determines the business's ability to foster customer loyalty, generate revenue, and differentiate its brand. Benefits of delivering an excellent customer experience: More customer satisfaction More customer loyalty More recommendations More positive reviews What is the customer experience?  The term, also known as CX, refers to…
Agile Project Management vs. Waterfall Project Management
What was once a means to keep software developers on task, and within the scope of their projects, Agile project methodologies have pushed the boundaries of what it means to manage a project and be part of a project. Even further, agile leadership has become a near-standard for managers across the globe. Let's take a…
We'd love to learn more about your translation and localization needs.