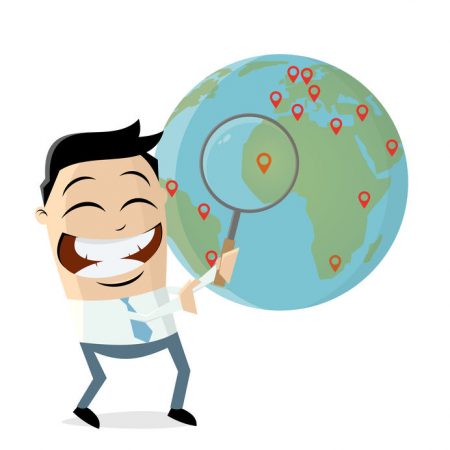 May 3, 2021
Appealing to International Markets Through Culturally Relevant Translations
April 27, 2021
Translation is about more than just changing words from one language to another. Translation also involves ensuring that the original meaning stays intact. But sometimes, even when a talented translator has reconstructed the words in a different language to hold the same meaning, there is still something missing. Cultural references can get lost in translation. The translation is accurate, but a reference in it is not relevant to its new audience. If you are a business that is trying to grow in global markets, you should consider revising your content for that market instead of ordering a mere word-for-word translation. Let's take a look at how Disney has mastered the principle of cultural relevance in translation:
How Disney Uses Cultural Translation to Appeal to International Markets
When releasing a movie in an international market, Disney does more than just translate the dialogue for dubbing or subtitles. Instead, they also attempt to translate culture as well.
In Disney Pixar's Inside Out (2015), one scene involves a young girl's disappointment with broccoli on pizza. According to Cinema Blend, Disney decided to culturally translate this scene for the Japanese market because children in Japan are not generally grossed out by broccoli like they are in the United States. Disney changed the broccoli pizza to bell pepper pizza for the Japanese theatrical release to relate more to the Japanese audience. The plot of Inside Out of course does not rely on the success of this one scene, but Disney still took the time to animate a different ingredient onto the pizza and slightly change the dialogue so that kids in Japan could relate more to the main character and understand the humor in this scene. Thoughtful attention to detail pays off. Box office performance in Japan for Inside Out ended up exceeding 32 million dollars. Changing the broccoli to bell pepper in one scene was not the sole reason for success in this market, but the interest in including international viewers certainly helps their cause.
Marvel's Captain America: The Winter Soldier (2014) also tweaks a brief scene for international audiences.  Captain America was stuck in ice for 70 years, so when he re-entered the world, he had gaps in his knowledge of cultural phenomena. He writes a to-do list of cultural moments he wants to learn about, like disco, Steve Jobs, and Nirvana. The filmmakers didn't want the international audiences to feel just as confused about culture as Captain America was, so they changed the items on the to-do list depending on the country it is released in. It is not like Disney has to change the name of the movie to "Captain Norway" for a Norway theatrical release. Instead, this is about caring enough about your international audience to make them feel included in your mission.
Add Cultural Relevance to Your Business's Content
If you want your business to succeed in global markets, consider making some alterations to the content itself. Careful tweaks to your content can ensure that your content does not alienate, offend, or exclude international audiences. Along with altering certain elements, you may also need to add more context, like an extra line or two of explanation to contextualize your content. You should also choose to work with a translation service that is willing to go the extra mile to make your translations accurate and culturally relevant.
Please contact Keylingo to hear more about how we can help your translations succeed.
5 Tips That Boost Team Engagement
Increasing engagement in the work culture should be imperative. Engagement is directly linked to successful customer interaction, productivity, collaboration, and profitability. According to the Hay Group — a management consulting firm — companies with high scores in employee engagement have a revenue growth rate 2.5 times higher than those with low marks. On top of…
Avoid the Productivity Trap
Betty Friedan knew what she was talking about when she said, "You can have it all, just not all at the same time." The idea that productivity equals value is an outdated and incorrect business model. It leads to exhaustion, frustration, and burnout. Mind Café defined the productivity trap as "a compulsive need to always…
Is your company providing the best Customer Experience possible?
Customer experience is crucial to every business's success. It determines the business's ability to foster customer loyalty, generate revenue, and differentiate its brand. Benefits of delivering an excellent customer experience: More customer satisfaction More customer loyalty More recommendations More positive reviews What is the customer experience?  The term, also known as CX, refers to…
We'd love to learn more about your translation and localization needs.