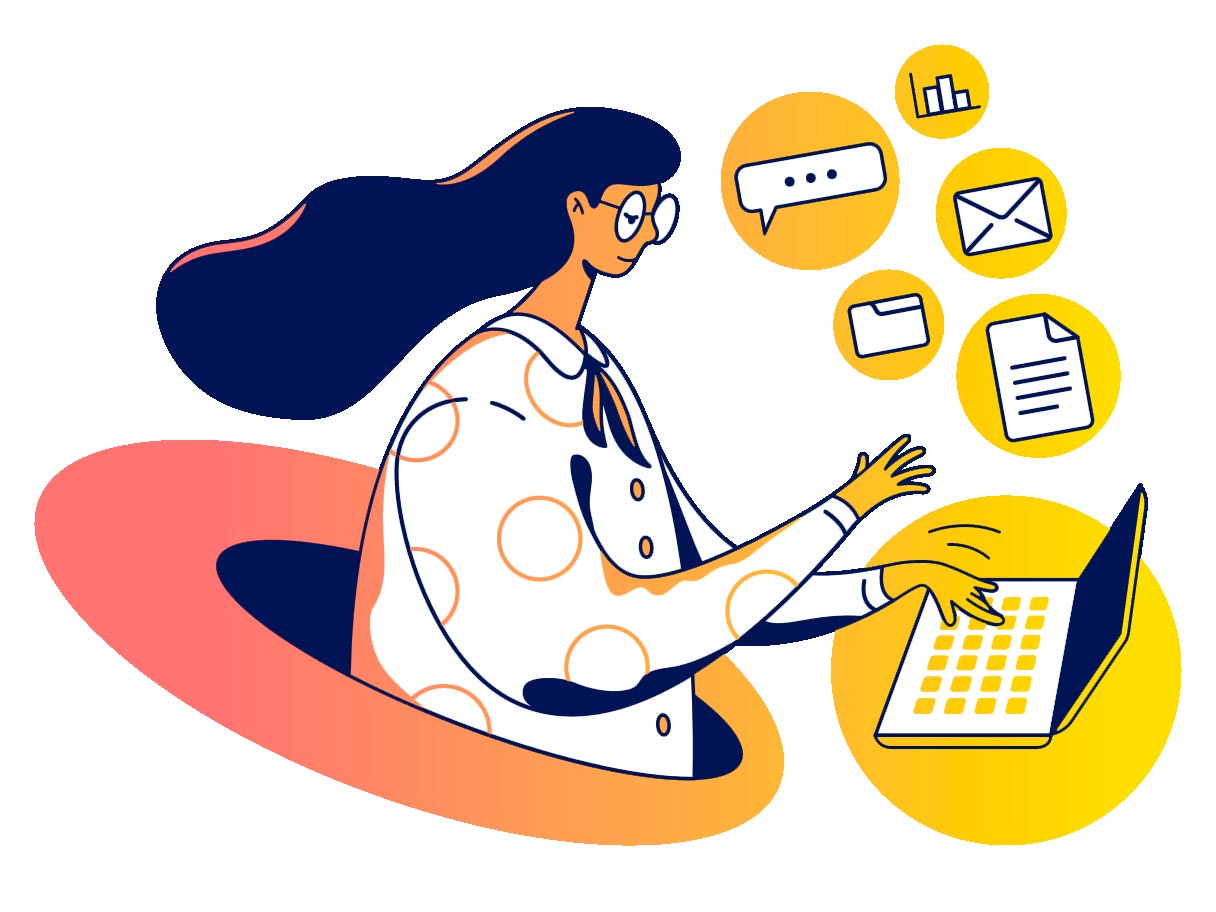 Agile Project Management vs. Waterfall Project Management
What was once a means to keep software developers on task, and within the scope of their projects, Agile project methodologies have pushed the boundaries of what it means to manage a project and be part of a project. Even further, agile leadership has become a near-standard for managers across the globe.
Let's take a quick journey to discuss some of Agile's original principles and how they differ from traditional "waterfall" project management. We'll also touch on how people can benefit from Agile and how we at Keylingo embrace agile as a work philosophy.
Agile Principles
Introduced in 2001, Agile was designed to allow software developers to self-organize in collaboration with the customer to ensure the product met their expectations.
Holding to its namesake, Agile allows teams to be focused as needed via adaptive planning and flexible responses. This leads to a more adjustable process, allowing a team to pivot for simple change evolutions if required. Not having a rigid ruleset is built into the Agile Manifesto.
Waterfall vs. Agile
The rule to have rules is the main difference between traditional project management- waterfall- and agile. It's often called Waterfall Methodology due to the flow of the project from top to bottom, where one piece won't typically start until another is finished. Also, like a waterfall, the project can only flow forward; you can't (easily) go backward. Thus, it's pretty rigid.
As previously discussed, agile is without stringent rules. Self-organizing within agile ensures teams can make the rules that fit the group. If an issue arises, there are no problems going back to an earlier task to update it (this may be a whole new task, to edit a task, in a traditional approach).
Benefits of Agile
To get the most out of Agile, whether you're using it to build software, build a structure, to manage translation requests, lead a team, or perform change management, you need to go into it with the understanding that change should be expected. It's one of the best benefits of doing a project via Agile methodology- if everyone is on board.
Agile isn't just for project management either. Since its inception in 2001, it has expanded beyond just a project management method and into a complete management philosophy.
In short, being an Agile manager takes a lot from the practice of being an agile project team leader; everything you do, you do so that your team can succeed. For example, you remove obstacles, ensure the team has what they need, let the group self-organize, etc. This is where Keylingo gets its management philosophy- we empower our teams and allow them to navigate their daily work and management practices in an Agilistic fashion.
If your company needs a flexible, adaptive, and autonomous partner to work with your translation requirements, please contact us.
Smart, Fun, and Fascinating Facts About the Use of Sign Language
Also known as ASL (or American Sign Language), this method of communicating with those who are either completely deaf or struggle with their hearing has been around for over two centuries. On the surface, watching those who silently speak, understand, and communicate with others using their hands may appear foreign to most, but it's actually…
3 Traits for Healthier Meetings and Happier Employees
Have you ever sat in a meeting where you were suddenly jolted out of your daydream when someone asked for your opinion? Maybe you remember that meeting that seemed to drag on with no end in sight. Maybe you don't remember the meeting at all. Did you ever leave a meeting wondering if you had…
Taking a Break to Manage Unsustainable Accelerated Growth
While growth is the ultimate reason people get into business, sometimes growing or expanding too quickly could lead to some unexpected complications. The challenge for any business owner is not to limit growth but to manage growth and capitalize on it if possible. The effects of unsustainable accelerated growth on your business could include: Having…
We'd love to learn more about your translation and localization needs.