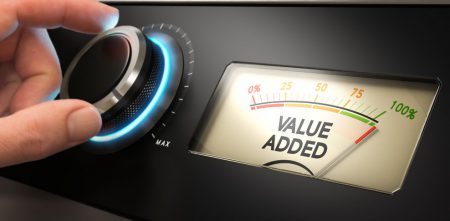 June 29, 2018
Adding Value to Your Audience's Life via Translation
When you're translating a document, you want to keep two things in mind: what was said in the original document and who's going to be reading it. Preserving the meaning which was intended by the writer of the document is important but so is the audience which will be reading the document. Although you don't want to change the meaning of the document altogether, you don't want to come up with something dull and boring which no one will want to read.
Appealing to Customers
Keeping the audience in mind is very important when you're trying to attract a wide audience. This occurs in website translation, the translation of an advertisement, the translation of books which will be sold in different countries etc.
Appealing to Employees
There are certain documents which only very few people are going to want to read, such as business letters, memos, emails etc. If a document is not going to go outside the company, then it's going to have a smaller audience. Still, it's a good idea to keep the audience in mind if you want the document to have the desired effect.
How Are You Adding Value to Your Audience's Lives?
The tone of the document is very important when you want your audience to make a change in the way that they're doing things. In the case of customers, you want to change their behavior by getting them to buy your product. So you have to show them how doing so will add value to their lives. In the case of people within the company, you might need to give them instructions or get them to change their procedures. Either way, you need to convey how the course of action you're suggesting will add value to their lives as well.
To show someone how doing something will benefit them is the only way to convince them that they should do it. And this is why the wording of your document and its accurate translation are both so important.
Questions to Ask Before Approaching Translation
So here are a few questions to ask yourself about your target audience before approaching the task of translation. If you're working with a translation company, be sure to tell them the answers to these questions.
– What age group do they belong to? Are they teens? Young professionals? Retirees?
– What country or culture do they come from? Are they American? French? Hispanic?
– What specific region do they live in? Costa Rica? Columbia? Peru? Argentina?
– What do they value? Money? Family? Fame? Success?
– What is their level of education? None? Grade School? College Graduate?
– Why should they do what you're suggesting they should do?
Contact us for more great tips to help keep your audience in mind when translating a document.
Avoid the Productivity Trap
Betty Friedan knew what she was talking about when she said, "You can have it all, just not all at the same time." The idea that productivity equals value is an outdated and incorrect business model. It leads to exhaustion, frustration, and burnout. Mind Café defined the productivity trap as "a compulsive need to always…
Is your company providing the best Customer Experience possible?
Customer experience is crucial to every business's success. It determines the business's ability to foster customer loyalty, generate revenue, and differentiate its brand. Benefits of delivering an excellent customer experience: More customer satisfaction More customer loyalty More recommendations More positive reviews What is the customer experience?  The term, also known as CX, refers to…
Agile Project Management vs. Waterfall Project Management
What was once a means to keep software developers on task, and within the scope of their projects, Agile project methodologies have pushed the boundaries of what it means to manage a project and be part of a project. Even further, agile leadership has become a near-standard for managers across the globe. Let's take a…
We'd love to learn more about your translation and localization needs.