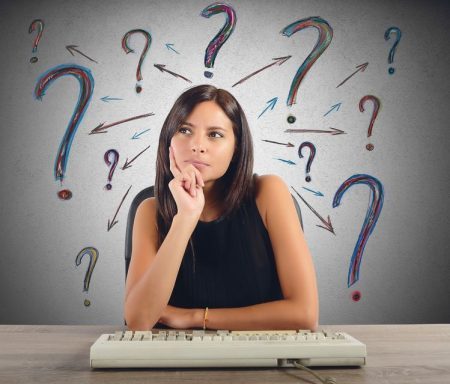 January 21, 2020
7 Questions to Ask When Hiring a Translation Company
January 14, 2019
Growing and expanding a business takes a great deal of both fortitude and diligence. You have discovered that the best way to expand business opportunities is to tap into multiple markets across the globe. To make your services available internationally, you will be tasked with translating your business content into multiple languages. The fastest and easiest way to make your content available and understood on a global scale is by working with a translation company. However, this can be a daunting proposition if you have never worked with a translation company or know little about the industry. To make the process a little easier, here are seven questions that you should ask when hiring a translation company. 
Seven Essential Questions
What are your linguist credentials?
What is your translation expertise or specialization?
How many languages can you provide translation in?
What are some past translation projects you have completed that are similar to our proposal?
Which technology is used to ensure consistent translation terminology?
What would the timeline look like to complete our translation project?
How much would the proposed translation project cost?
These seven questions are essential to ask before hiring a translation company. It is crucial that you get a feel for the company's quality, area of expertise, services, and overall credentials. Not all translation companies are created equal. Before you hire a translation service, make sure their services will align with your business needs. Be aware of the services they provide, the quality of work they produce, and how they will be able to help you expand your business and opportunities.
Connect With Us
At Keylingo Translations, we can provide your company with the fastest and most reliable translation and localization services in the industry. We are the translation service you can count on, helping businesses everywhere do business anywhere. Contact us today for all your translation needs and questions.
Avoid the Productivity Trap
Betty Friedan knew what she was talking about when she said, "You can have it all, just not all at the same time." The idea that productivity equals value is an outdated and incorrect business model. It leads to exhaustion, frustration, and burnout. Mind Café defined the productivity trap as "a compulsive need to always…
Is your company providing the best Customer Experience possible?
Customer experience is crucial to every business's success. It determines the business's ability to foster customer loyalty, generate revenue, and differentiate its brand. Benefits of delivering an excellent customer experience: More customer satisfaction More customer loyalty More recommendations More positive reviews What is the customer experience?  The term, also known as CX, refers to…
Agile Project Management vs. Waterfall Project Management
What was once a means to keep software developers on task, and within the scope of their projects, Agile project methodologies have pushed the boundaries of what it means to manage a project and be part of a project. Even further, agile leadership has become a near-standard for managers across the globe. Let's take a…
We'd love to learn more about your translation and localization needs.