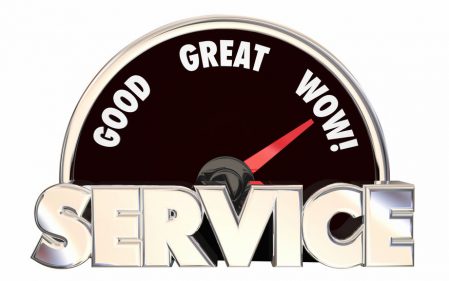 November 1, 2018
3 Ways a Translation Company Can Improve Your Business Relations
November 1, 2019
Whether you are a small, local B2C business or a larger B2B corporation, the entirety of your professional entity's existence is founded on important relationships with clients. And for some businesses, it's necessary to use translation services to effectively communicate with customers with whom you don't speak the same language. In this post, we'll look at three ways a translation company can help improve your business relations.
Your Customers Will Appreciate The Extra Effort: Hiring a translation company shows your current and future customers that you are committed to the highest levels of communication with them. You are willing to go above and beyond when it comes to open, effective communication and relationship building. Simply by having a professional translator sit in on big meetings or having a translation company translate marketing literature from English to another language, you're showing your target audience how important it is for you to be able to connect with them.
You Can Enjoy Increased Sales: Simply by virtue of tapping into a new demographic, you can end up reaping some serious financial rewards for your business. When you hire a translation company to convert your brochures, websites, and other pieces of marketing literature into another language, you'll be immersing yourself in a whole other pool of potential sales. You'll be able to reach new markets that you would have otherwise not been able to access.
You Can Make Sure You're Saying The Right Thing: If you rely on some shoddy online translation service to convert your business materials into another language, you can't really be guaranteed you're getting the best final result. But with a translation company that hires human translators who really know the language, you can rest assured the marketing message you're trying to get across to potential customers will really resonate with them.
Looking for a translation company? Contact us today!
Avoid the Productivity Trap
Betty Friedan knew what she was talking about when she said, "You can have it all, just not all at the same time." The idea that productivity equals value is an outdated and incorrect business model. It leads to exhaustion, frustration, and burnout. Mind Café defined the productivity trap as "a compulsive need to always…
Is your company providing the best Customer Experience possible?
Customer experience is crucial to every business's success. It determines the business's ability to foster customer loyalty, generate revenue, and differentiate its brand. Benefits of delivering an excellent customer experience: More customer satisfaction More customer loyalty More recommendations More positive reviews What is the customer experience?  The term, also known as CX, refers to…
Agile Project Management vs. Waterfall Project Management
What was once a means to keep software developers on task, and within the scope of their projects, Agile project methodologies have pushed the boundaries of what it means to manage a project and be part of a project. Even further, agile leadership has become a near-standard for managers across the globe. Let's take a…
We'd love to learn more about your translation and localization needs.