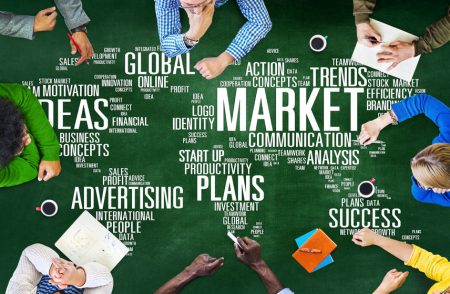 September 27, 2018
3 Signs You Need Marketing Translation Services
September 27, 2018
Though translation services might not be necessary for every business, they are definitely worth considering for any business that has a multilingual target audience. Whether you are a new business that is looking into marketing translation services or you have been operating for several years and just now considering this option, we are here to help. In this post, we'll help you identify whether you need marketing translations services based on these three signs.
You Have a Global Presence: You don't have to be a large business or corporation to have a global presence. Perhaps you run an e-commerce site that reaches multiple countries around the globe. In this instance, it is essentially impossible to run a thriving business without translating your e-commerce website into multiple languages. While English is spoken widely around the world, you'll still want to translate your website into the native language of each country you operate in. This will ensure a greater reach of even more potential customers.
Your Market Has Cultural Distinctions: If you have customers from America, customers from Spain, and customers from Thailand, there will be distinguishable cultural differences throughout. This means the language needs to represent those cultural distinctions. If you rely on an automatic translation program rather than a human translator, you run the risk of translating words that don't accurately represent cultural differences such as figures of speech or something relevant only to that region.
You Want to Expand Your Reach: If you are still relatively small but plan to expand your market, you'll need to consider translation services. Chances are, you'll be marketing to people who speak different languages. Start by identifying what the different languages will be and don't be shy in asking for professional guidance when choosing the correct language for your target market.
Looking for more information on marketing translation services? Contact us today!
Avoid the Productivity Trap
Betty Friedan knew what she was talking about when she said, "You can have it all, just not all at the same time." The idea that productivity equals value is an outdated and incorrect business model. It leads to exhaustion, frustration, and burnout. Mind Café defined the productivity trap as "a compulsive need to always…
Is your company providing the best Customer Experience possible?
Customer experience is crucial to every business's success. It determines the business's ability to foster customer loyalty, generate revenue, and differentiate its brand. Benefits of delivering an excellent customer experience: More customer satisfaction More customer loyalty More recommendations More positive reviews What is the customer experience?  The term, also known as CX, refers to…
Agile Project Management vs. Waterfall Project Management
What was once a means to keep software developers on task, and within the scope of their projects, Agile project methodologies have pushed the boundaries of what it means to manage a project and be part of a project. Even further, agile leadership has become a near-standard for managers across the globe. Let's take a…
We'd love to learn more about your translation and localization needs.