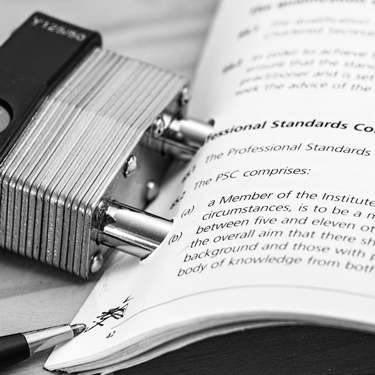 Choosing a Legal Document Translator
When it comes to legal document translation, you have very specialized needs.  The last thing you want is to end up with a contract that different people view differently because of errors in translation.  Because of that, you'll want to consider these criteria for choosing a legal document translator.
 Choose a translator who is translating into their native language. While there are some people who are equally skilled at translating in both directions, you want a translator who is going to rewrite your contract for a native speaker. To avoid accidentally saying something that is the exact opposite of what you intended, you're better off with a translator for whom the language is natural.
Look for a translator with a background in legal or technical language. The best way to get an accurate translation is to choose a translator who understands the language.  That doesn't mean that they have to understand the ins and outs of the law; it just means that you need someone who comprehends what they're translating.
Look at previous work. See what else the translator has done. You don't have to speak the language that they're translating into in order to know that they've done a good job.  Take a look at the clients they've worked for in the past.  The more impressive the resume, the better the odds that you're going to get an experienced translator who will do a quality job on your work.
Choose a respected translation company. If you're working with a quality translation company with plenty of experience, you know that you're getting translators who can be trusted with your legal documents.
Looking for more tips on contracting a legal document translator?  Contact us to see how we can help.
Smart, Fun, and Fascinating Facts About the Use of Sign Language
Also known as ASL (or American Sign Language), this method of communicating with those who are either completely deaf or struggle with their hearing has been around for over two centuries. On the surface, watching those who silently speak, understand, and communicate with others using their hands may appear foreign to most, but it's actually…
3 Traits for Healthier Meetings and Happier Employees
Have you ever sat in a meeting where you were suddenly jolted out of your daydream when someone asked for your opinion? Maybe you remember that meeting that seemed to drag on with no end in sight. Maybe you don't remember the meeting at all. Did you ever leave a meeting wondering if you had…
Taking a Break to Manage Unsustainable Accelerated Growth
While growth is the ultimate reason people get into business, sometimes growing or expanding too quickly could lead to some unexpected complications. The challenge for any business owner is not to limit growth but to manage growth and capitalize on it if possible. The effects of unsustainable accelerated growth on your business could include: Having…
We'd love to learn more about your translation and localization needs.