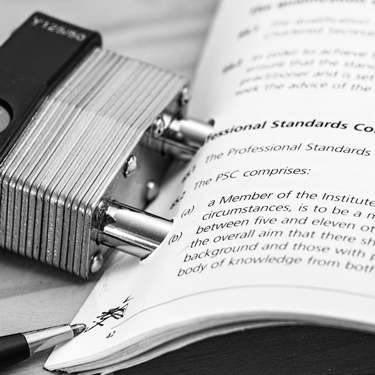 June 17, 2016
Choosing a Legal Document Translator
When it comes to legal document translation, you have very specialized needs.  The last thing you want is to end up with a contract that different people view differently because of errors in translation.  Because of that, you'll want to consider these criteria for choosing a legal document translator.
 Choose a translator who is translating into their native language. While there are some people who are equally skilled at translating in both directions, you want a translator who is going to rewrite your contract for a native speaker. To avoid accidentally saying something that is the exact opposite of what you intended, you're better off with a translator for whom the language is natural.
Look for a translator with a background in legal or technical language. The best way to get an accurate translation is to choose a translator who understands the language.  That doesn't mean that they have to understand the ins and outs of the law; it just means that you need someone who comprehends what they're translating.
Look at previous work. See what else the translator has done. You don't have to speak the language that they're translating into in order to know that they've done a good job.  Take a look at the clients they've worked for in the past.  The more impressive the resume, the better the odds that you're going to get an experienced translator who will do a quality job on your work.
Choose a respected translation company. If you're working with a quality translation company with plenty of experience, you know that you're getting translators who can be trusted with your legal documents.
Looking for more tips on contracting a legal document translator?  Contact us to see how we can help.
Avoid the Productivity Trap
Betty Friedan knew what she was talking about when she said, "You can have it all, just not all at the same time." The idea that productivity equals value is an outdated and incorrect business model. It leads to exhaustion, frustration, and burnout. Mind Café defined the productivity trap as "a compulsive need to always…
Is your company providing the best Customer Experience possible?
Customer experience is crucial to every business's success. It determines the business's ability to foster customer loyalty, generate revenue, and differentiate its brand. Benefits of delivering an excellent customer experience: More customer satisfaction More customer loyalty More recommendations More positive reviews What is the customer experience?  The term, also known as CX, refers to…
Agile Project Management vs. Waterfall Project Management
What was once a means to keep software developers on task, and within the scope of their projects, Agile project methodologies have pushed the boundaries of what it means to manage a project and be part of a project. Even further, agile leadership has become a near-standard for managers across the globe. Let's take a…
We'd love to learn more about your translation and localization needs.