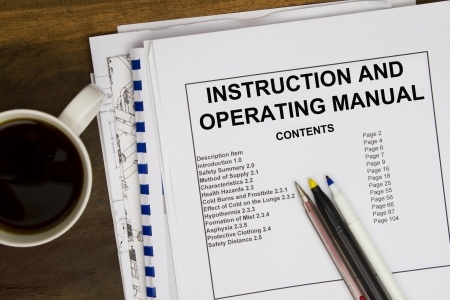 June 21, 2017
Good Customer Service Depends on Technical Manual Translation
When you have a product that you're going to sell to the general public, you have to remember that there are going to be multiple demographics. Some people are going to speak another language and therefore you have to explore technical manual translation services. It will ensure that the manual is able to provide the necessary instructions to English readers as well as those who speak other languages.
Make it Easy
Your goal with a product is to make it as easy as possible. Whether it has to do with construction, installation, or overall operation, a technical manual needs to be easy to understand. If there are problems with the language, it's only going to confuse the issue.
When you opt for translation, you want to have a professional company assist you as it will ensure that none of the instructions get lost in translation.
Improve Reviews
People are going to review your product online. If people found the technical manual to be difficult to read or the translations to be poor, this is going to be mentioned in the reviews. Bad reviews are going to hurt business, and this is something that is easily avoidable.
Avoid Constant Customer Service Calls
Frustrated buyers will contact customer service because they can't make sense of the technical manual. If you don't spend the time translating the manual properly, you could experience a lot of customer service calls, and this is going to cost your company both time and money.
A little bit of advanced planning to get your manual professionally translated can lead to a better customer service experience for all of your customers.
To learn more about technical manual translation, contact Keylingo Translations today.
Avoid the Productivity Trap
Betty Friedan knew what she was talking about when she said, "You can have it all, just not all at the same time." The idea that productivity equals value is an outdated and incorrect business model. It leads to exhaustion, frustration, and burnout. Mind Café defined the productivity trap as "a compulsive need to always…
Is your company providing the best Customer Experience possible?
Customer experience is crucial to every business's success. It determines the business's ability to foster customer loyalty, generate revenue, and differentiate its brand. Benefits of delivering an excellent customer experience: More customer satisfaction More customer loyalty More recommendations More positive reviews What is the customer experience?  The term, also known as CX, refers to…
Agile Project Management vs. Waterfall Project Management
What was once a means to keep software developers on task, and within the scope of their projects, Agile project methodologies have pushed the boundaries of what it means to manage a project and be part of a project. Even further, agile leadership has become a near-standard for managers across the globe. Let's take a…
We'd love to learn more about your translation and localization needs.